Wengen
Written by Jack on April 17, 2014
56° F

Today was our last full day in Switzerland. We're quite sad to be leaving, but it's also exciting to move on to our next destination (in this case, Lake Como, Italy).

We decided to take the mountain train up the steep slopes to Wengen, quite literally the next village up, on the east side. We spent the week looking up at the fringes of the town, only able to spot the most precarious of chalets, perched on the very lip of the drop-off to the valley below.

The only way up a slow, steep mountain train, right from Lauterbrunnen. It runs through part of the mountain itself, switching back a time or two as it climbs a few thousand feet in a comparatively short distance. Evan got a real kick out of the multiple tunnels, and my "magic" ability to run a countdown ending exactly as we exited. It's as if I could see out the window of the next car.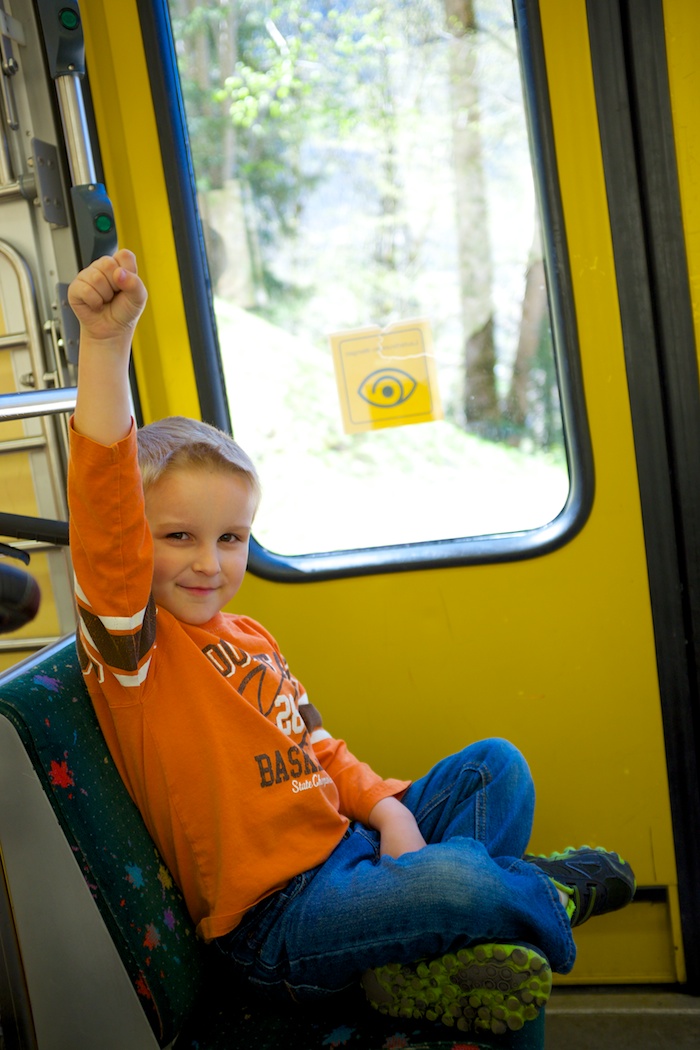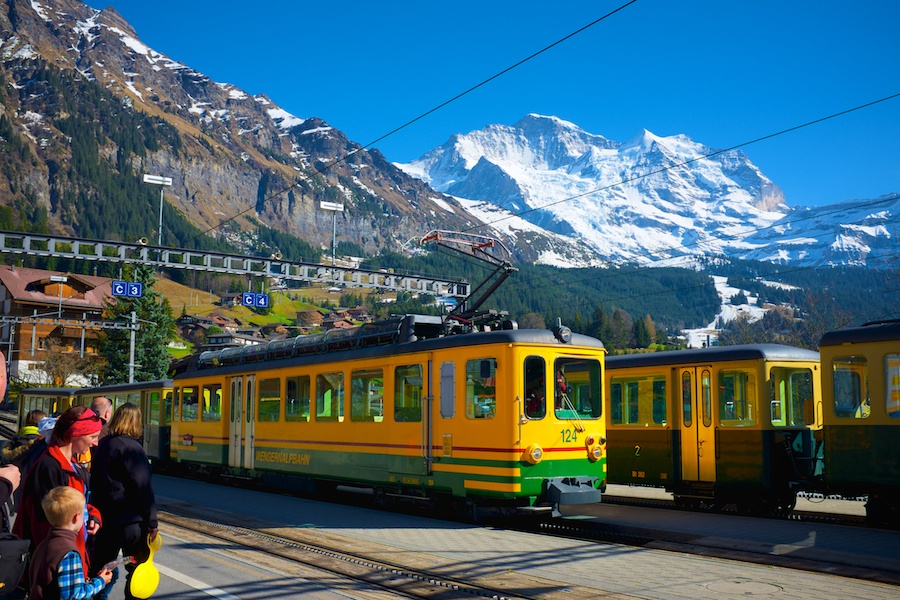 Once in Wengen, we enjoyed a nice leisurely stroll around the village center, picked up some Swiss pastries infused with chocolate, and devoured them promptly. The view was spectacular. From that vantage point, we were able to see up and over the sheer cliff on the west side of the valley, over to the snow capped high peak right above. We could see the whole gondola route up to Grütschalp, and almost see Mürren, which seemed to be a little bit more around the "corner" than I previously assumed.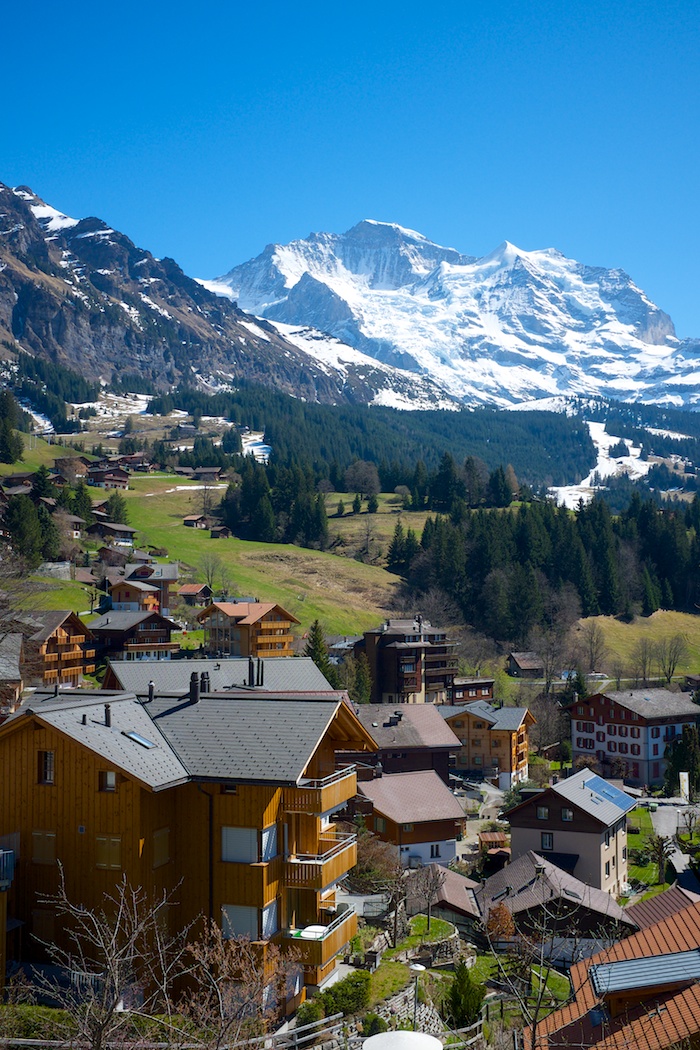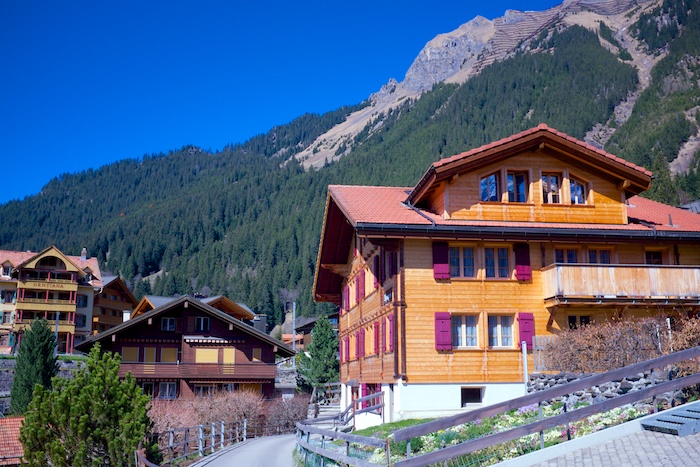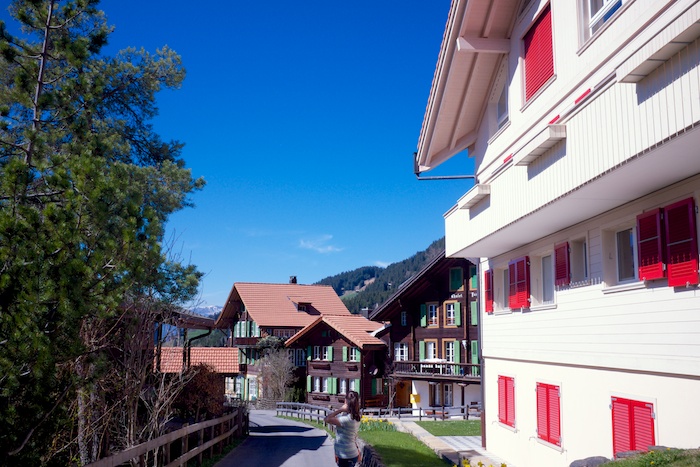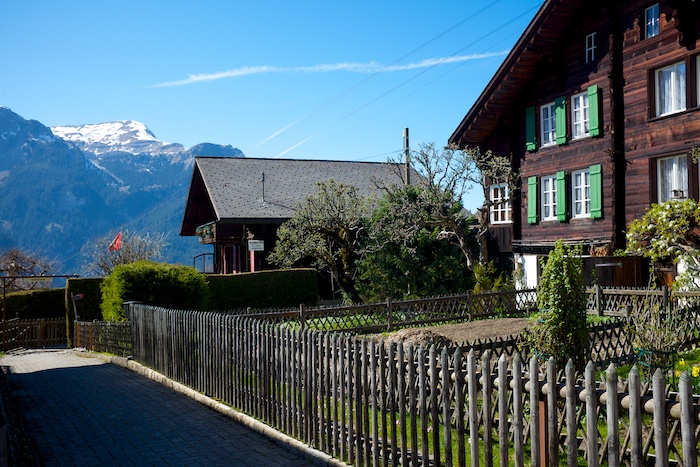 There's something interesting about having a mental "anchor" when traveling. Getting to know a single place well (in this case, Lauterbrunnen), helps build your mental map of all the surrounding areas, gives you something to compare and contrast against, and gives you that "home" feeling. Wengen helped place the last pieces of the Lauterbrunnen puzzle. Call me a nerd, but I like complete pictures.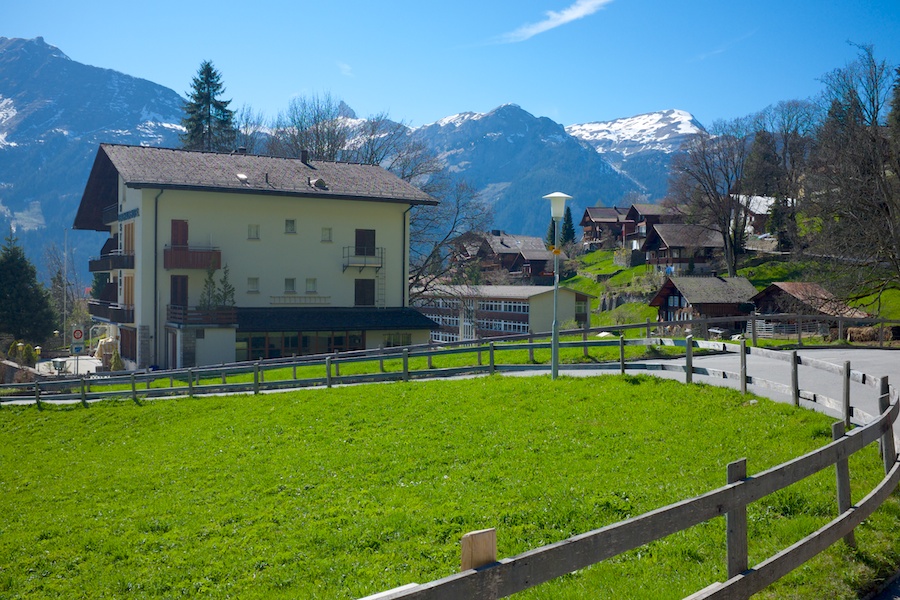 Anyway, I digress. A second wider loop around the edges of town revealed, in addition to the wonderfully commonplace yet beautiful chalets, a few churches, vistas, fields of green, and a nice little kids playground. Release the kraken boys! And off they went, making new friends who spoke nary a word of English.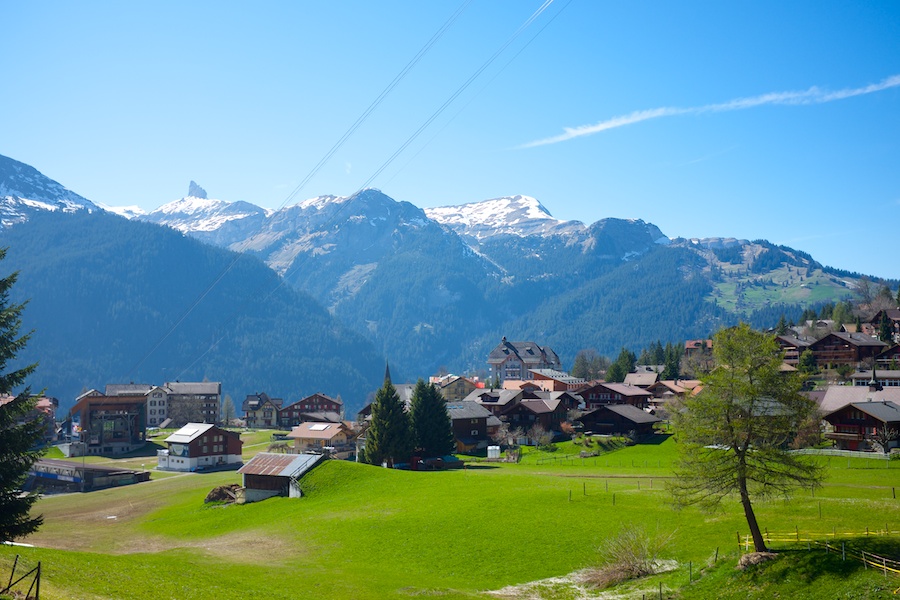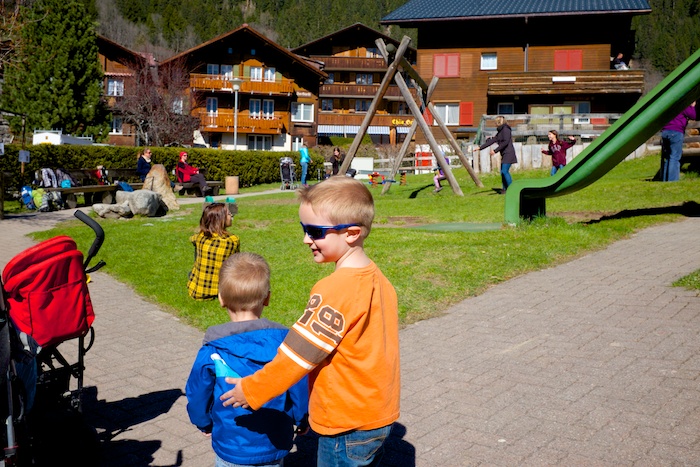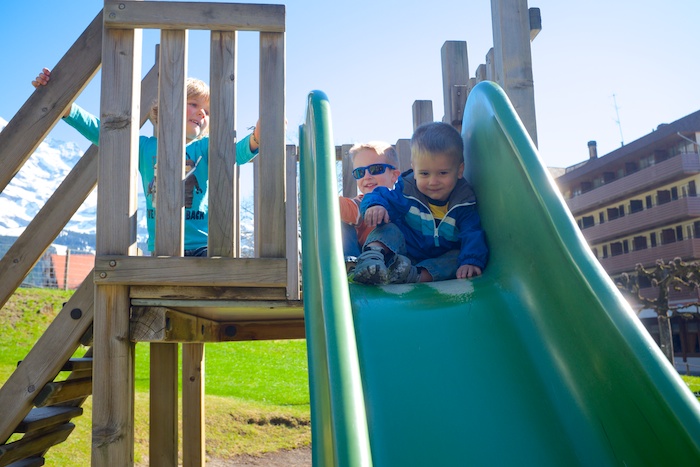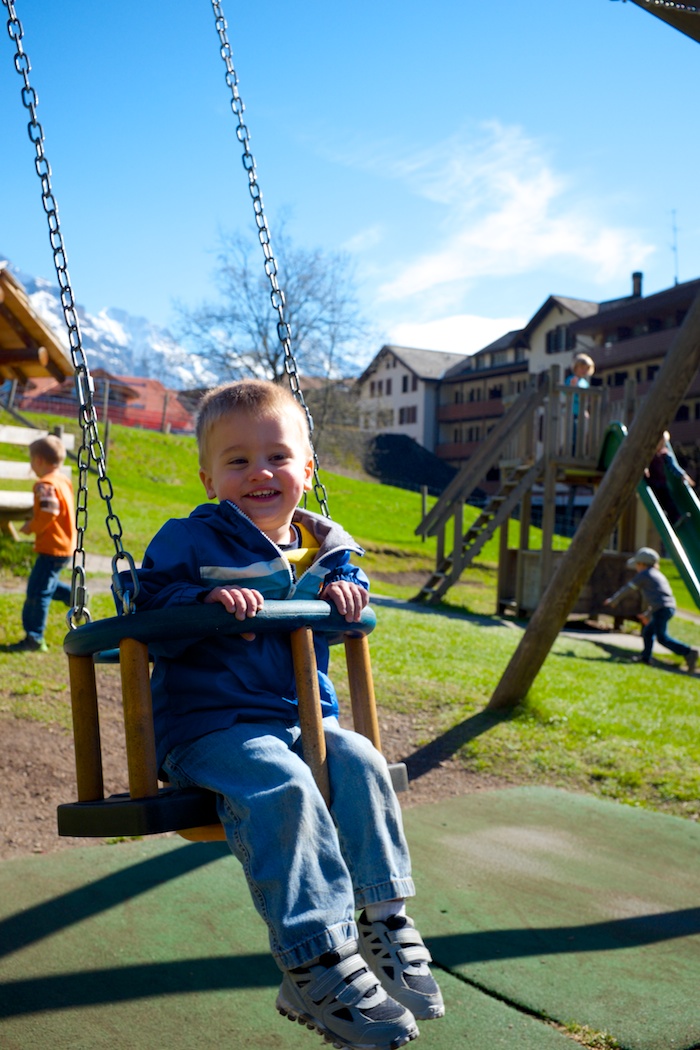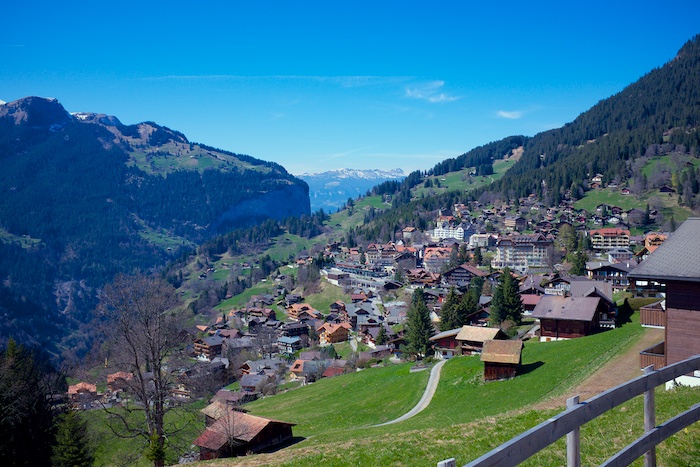 Back down in the valley we went out for a final supper, having the chance to try the traditional Swiss dish, "rosti". It was quite good, and surprisingly similar to hash browns, only all grown up and covered in cheese, bacon, and eggs. Quite possibly the best thing I ate while here, aside from the chocolate.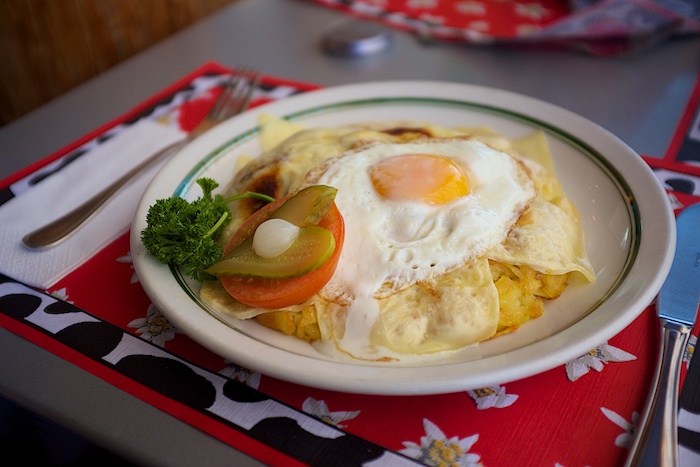 All this made for a relaxing day with views you couldn't find anywhere else in the world, bathed in a sense of raw beauty and tranquility you'd only expect to find in the complete wilderness. I plan to someday to return to Switzerland, otherwise I can't much bear the thought that this is the last of it we'll ever see..