Trains, Trains, Trains, and Lake Como
Written by Jack on April 18, 2014
55° F

Our journey to Italy started at 6:20 am. A quick bus ride in the still, quiet morning to the train station with an hour to spare. That was the plan. However, upon requesting tickets at the counter, a man with a thick, nearly American-stereotype German accent, informed us very matter-of-factly that train we believed didn't require a reservation, was indeed all sold out. This route was the difference between arriving at Lake Como at 1:30pm or 5:30pm.

The Germanic culture is very unique. We know to never write someone off or make snap judgments at first impression. This guy, seemed to be brushing us off with a quick "No reservation? Tsk. All sold out." Jen and I exchanged glances. "So…what do we do?".
"That train is sold out."
And then he just began tapping away at his computer silently for almost 10 minutes.
We knew he hadn't rejected us, but we had no idea what was going on. Suddenly, he hands us a new literary packet he assembed just for us. He booked us on a train to a neighboring station in Milan (Porta Garibaldi), including printouts of the Milan Metro, marked to help us get to Milan Central to catch our final leg up to Varenna. He had even highlighted the stops we needed to switch trains on, and a separate color for a station where we needed to buy another ticket to continue.
"Here you are."
I wasn't sure we properly communicated how thankful we were as he brushed off our gratitude. "Tsk. Guten Tag!" I'm not sure we could have figured out the alternate route were it not for his highly organized itinerary; we'd still be stuck somewhere in the Alps. I'll always remember that.
The trip involved 5 different trains, 4 changes, on 2 different lines, and one subway.
Lauterbrunnen » Interlaken Ost » Spiez » Domodossola » Milan Porta Garibaldi » Milan Central » Varenna
Each connection was tight, but we made every single one. I'm not sure there's a "system" for getting all of our luggage on and off (2 pieces of rolling luggage, 3 backpacks, a food bag, purse, and stroller), but we've done it enough times that it's almost autopilot.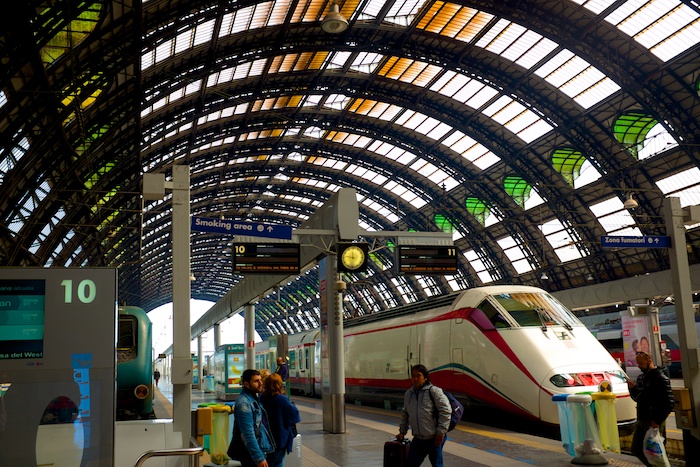 The Culture Shift
I won't lie, the culture shift from Swiss to Italian was immediately noticeable and frankly, a little jarring. As soon as the train crossed the border into Italy, we noticed three things, two we expected and one we didn't. First and most expectantly, the architecture changed from Alpine to Italian clay roofs and villas. We knew where we were immediately.
Secondly, time management was quite lax. Right over the border our trains began running slower and late, losing 2 to 3 minutes for each stop. By the time we got to Milan, we were almost a half hour behind schedule.
And lastly and unexpectedly, garbage and graffiti seemed to be everywhere. It may have just been isolated along the train route, but it was painfully obvious just how pristine and meticulous the entire country of Switzerland had been (and good reason with all the laws and rules regarding garbage and recycling) in comparison.
Of course, all of Italy isn't covered in litter. Once we got outside Milan, off a train where the windows were black with graffiti, and up along Lake Como, we almost forgot about our first impressions of the country. But there you have it, we saw what we saw. I won't really comment on Milan because I'm sure there are some beautiful areas away from the tracks. We just didn't see them.
Also worth noting, the people were immediately more outwardly friendly towards strangers. Our connection from Domodossola to Milan was extremely tight, and one of the women working at the ticket station (slowest moving line/queue I've ever seen, by the way), ran with us and helped Jen carry Liam in his stroller down and back up all the stairs to our platform, with a smile. Now that's service.
Finally, Varenna on Lake Como
In a word, this place is exotic. It is hard to even describe, and I know quite a few adjectives and have access to a thesauras. Standing in place, we can see tall, colorful buildings with terracotta roofs engulfed in a sea of colorful vegetation and foliage, palm trees, the lake, and mountains covered in snow on the far side. Lake Como is shaped like an upside down "Y", and Varenna is right at the middle of the lake, just north of the split. The landscape is wild and hilly closest to the water, and mountainous just beyond. The village is very "Old World", with countless winding alleys and staircases bringing you towards and away from the shore. Around each narrow corridor are restaurants, cafes, florists, and other shops, each with their own unique view and style.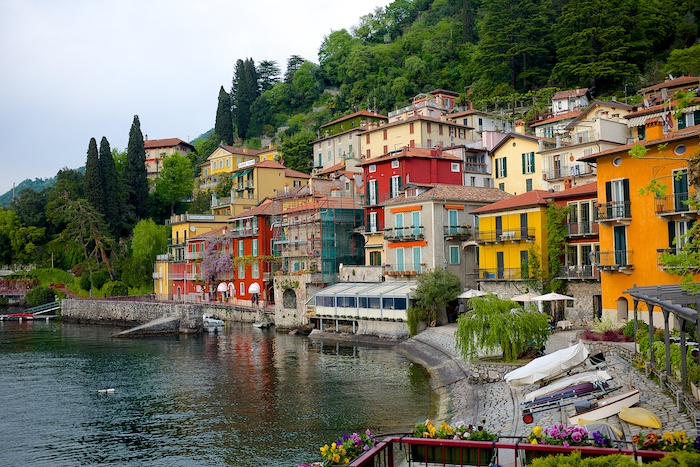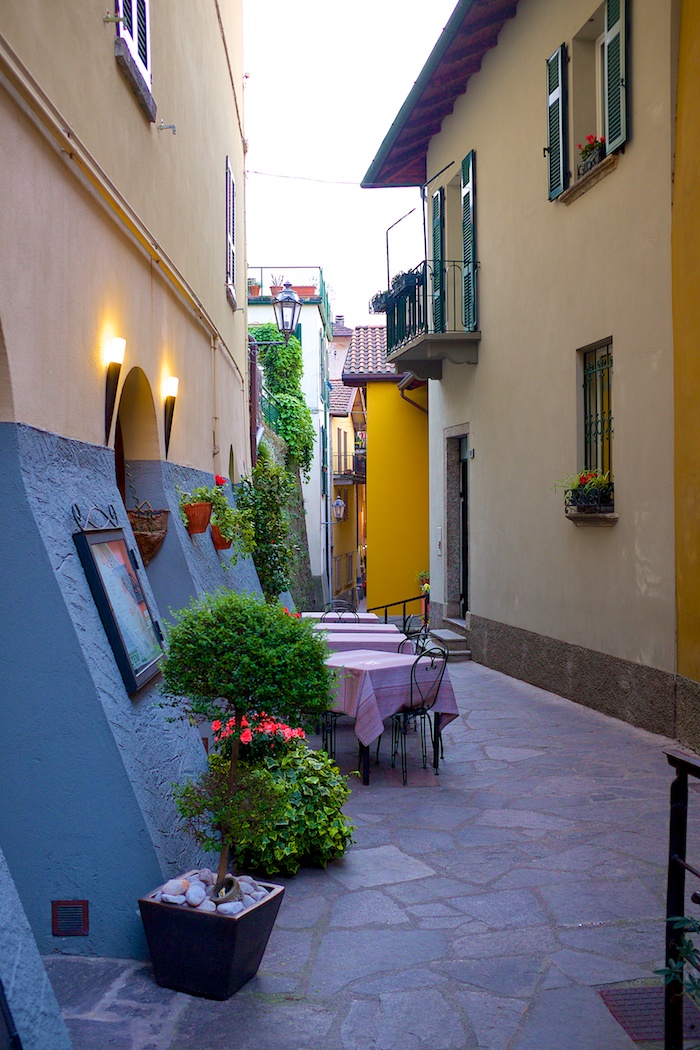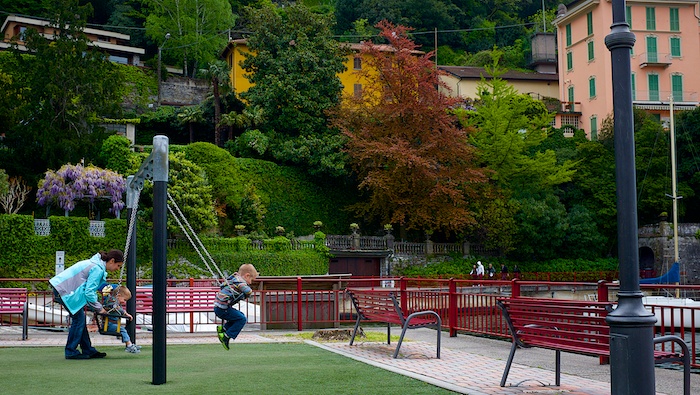 After a delicious dinner (lasagna, risotto, bruschetta, and pizza), we got the boys down to bed and I went out after sunset for some more photos. I'm so glad I did.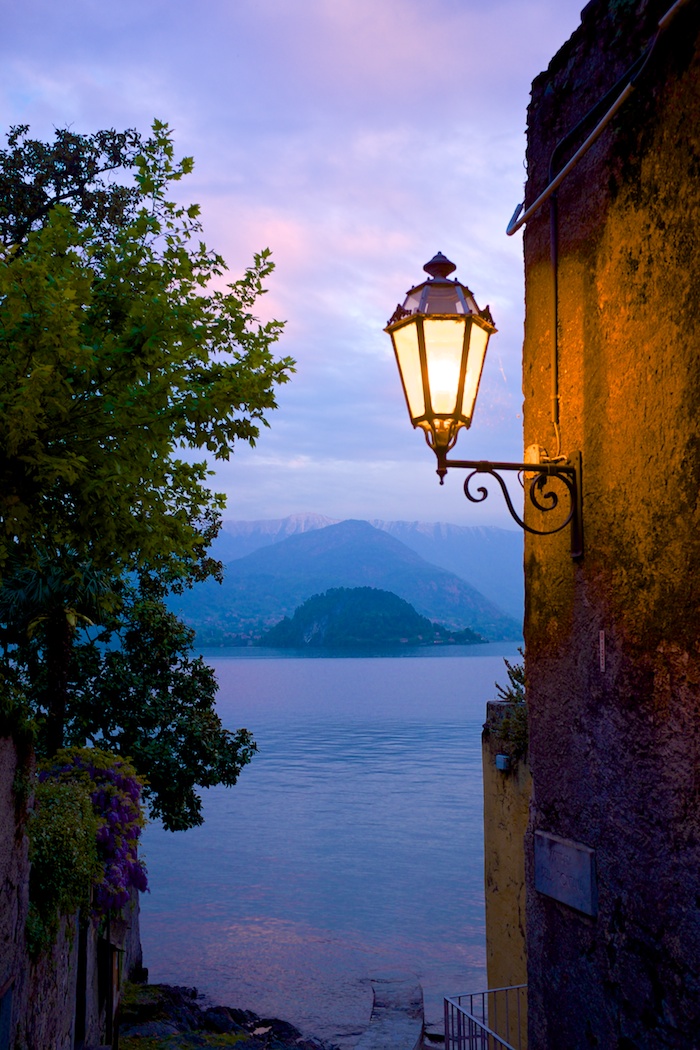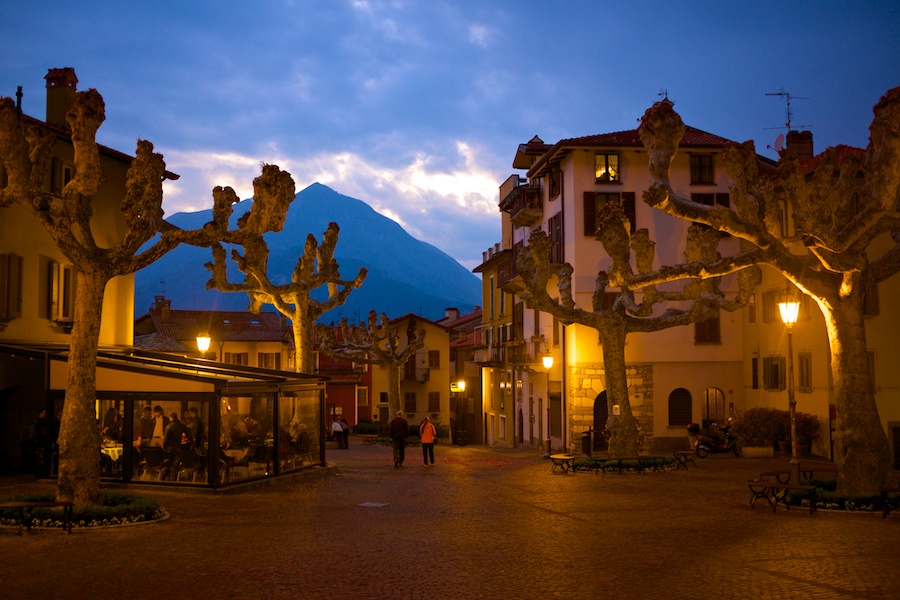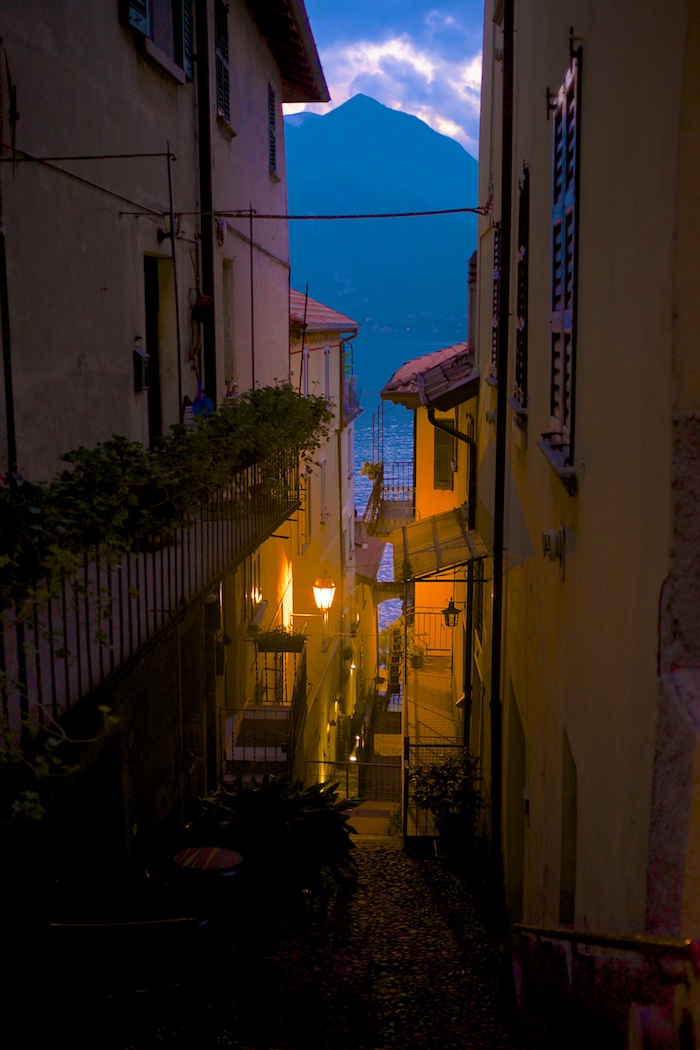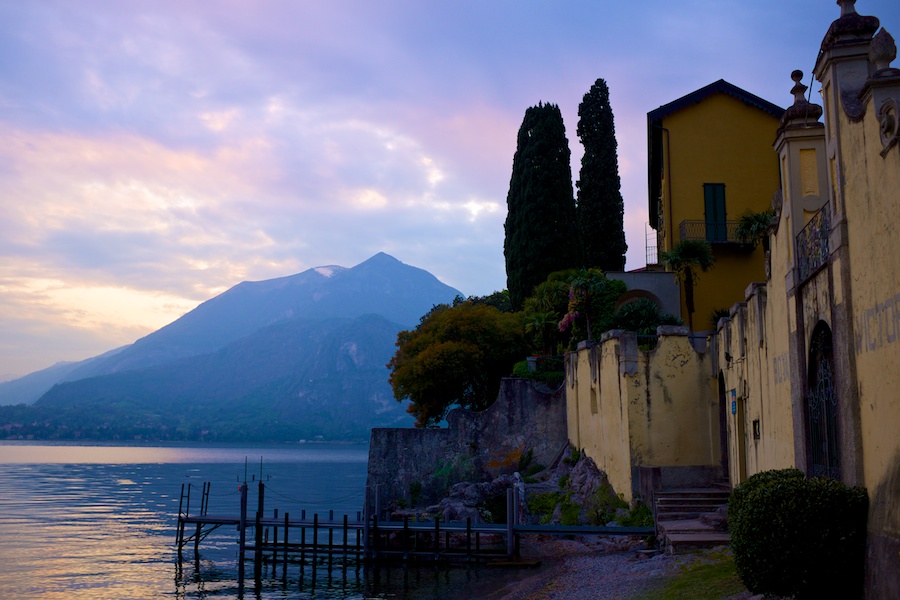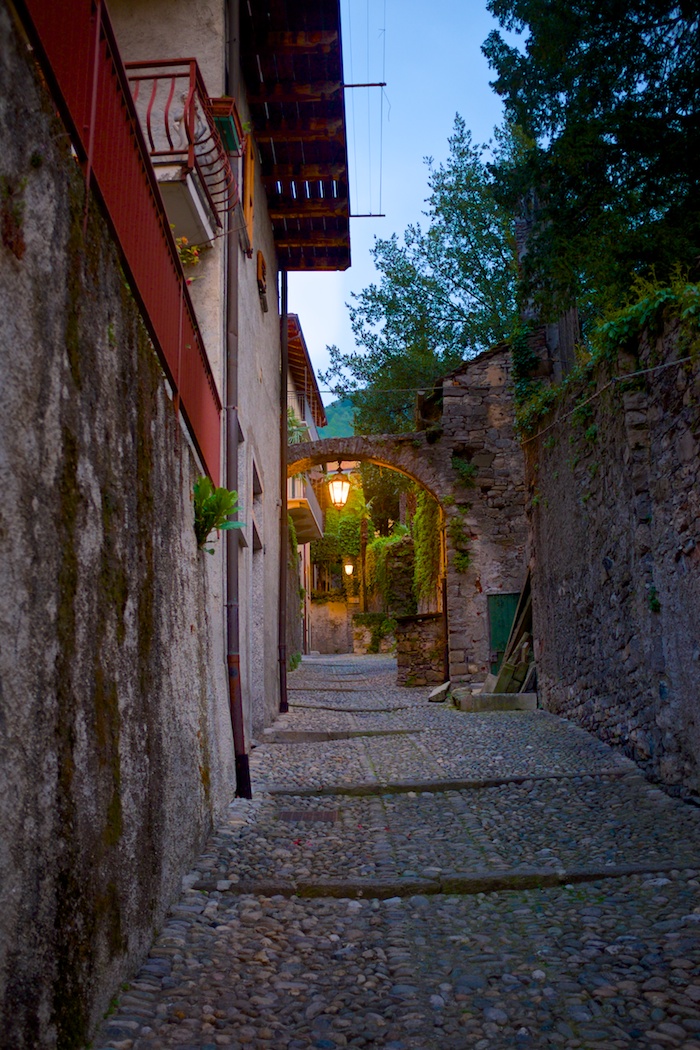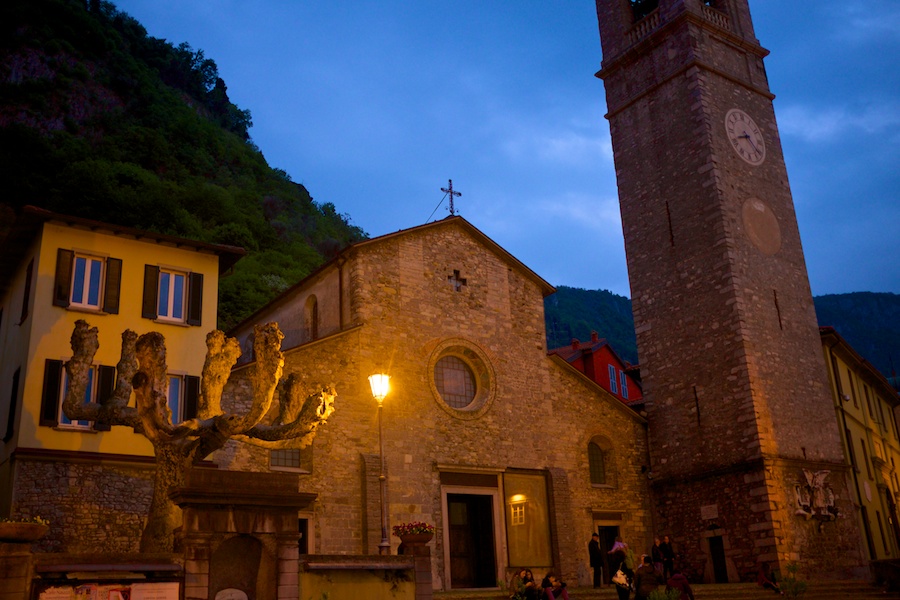 Directly across the lake we can see the place where they filmed scenes from the James Bond movie Casino Royale (to be perfectly honest, the reason we wanted to come here were from the view in that movie), and just a bit further down the coastline we can see the location for the wedding in Star Wars: Revenge of the Sith.
Our apartment is simple, nothing like we had in Switzerland, but we're only here two nights and it doesn't matter. There are beds to sleep on, a kitchen, a couch, and a bathroom, and that's enough for us. The flat is at "street level", but looking out the back windows and we're 4 or 5 stories above the water level, looking out over the tops of other terracotta roofs, and the lake and mountains beyond.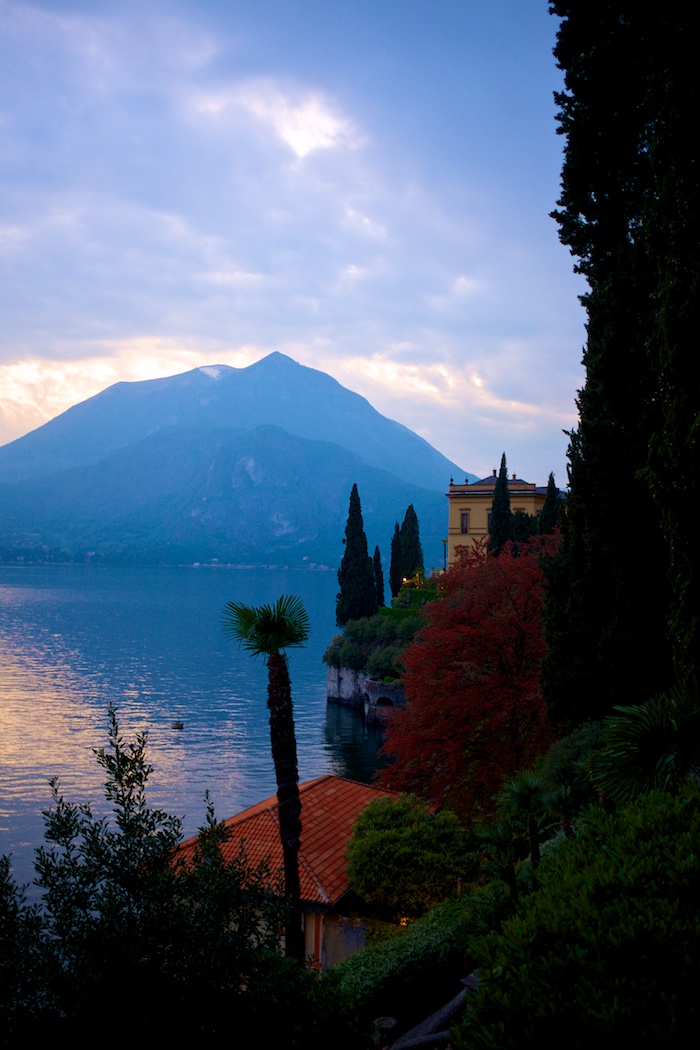 Tomorrow is supposed to bring rain for much of the day unfortunately, so we saw everything we could before the sun went down, and had a real Italian dinner down by the waterfront at Bar Il Molo. Happy and blessed to be in Italy.