The Ferns!
Written by Jack on April 7, 2014
60° F

With Steven's help, we dropped our rental car off at the airport and hopped on the train to Preston, England. We can't wait to see the Grants again (and see their new baby who is almost ready to pop!).

The boys really enjoyed the train and watching the countryside fly by. We watched as the landscape turned from rugged pastures to neat and orderly British fields and villages. In the best of ways of course. Though they share an island, a language, and common government, the Scots and the English are very much separate cultures, perhaps similar in a way to the US and Canada. They feign a rivalry, though when asked usually said it was all in good jest of course (though they assumed our "grudge" with Canada to be hostile, which amused me to no end).
Onwards to the Redferns!
Preston was a 2 1/2 hour jaunt. Gareth was waiting for us with a big smile and a quick cab ride later we pulled into the most quaint, perfectly manicured Georgian style neighborhood, complete with red brick and black wrought iron gates.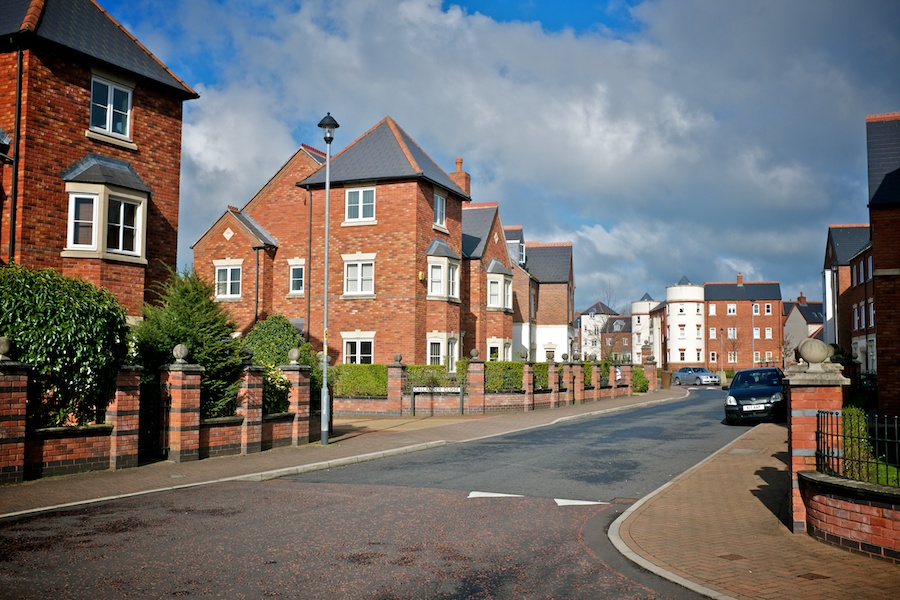 Gareth works with me on Statamic as our support and community manager, and yet this was the first time we met in person. He and his wife Shelley (Redfern) are two of the happiest, hospitable people we've ever met. From the minute we walked into their home, we were given the royal treatment and they made us feel right at home in their stunningly designed 3 story row house.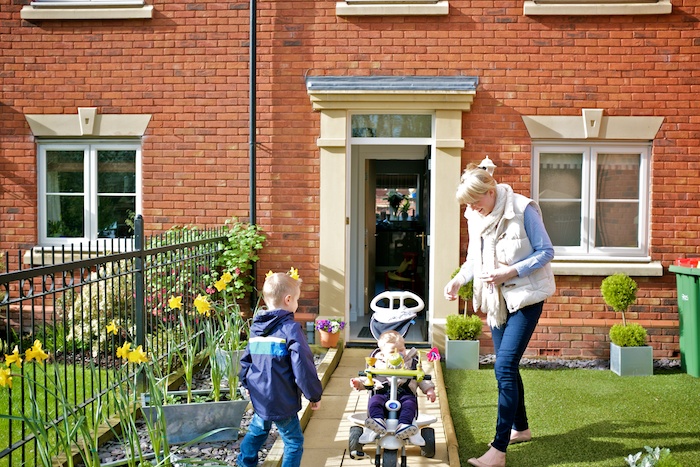 We had been told (by Scots) that Preston was a curious (read: un-notable) stop, but I disagree. I loved the British town. Coming from the US, where nothing is old in comparison to Europe, and most things are optimized and the corners are often cut to save money, much of what we've seen so far cuts against that approach in a delightful way. There is so much to appreciate, so many new (to us) things to see and experience. Perhaps this charm wears off over time (as most charm does), but we're not at risk of that happening any time soon.
The rest of the day was spent eating, drinking, and making much merriment as the boys played with their son Jamie (9 months old), watched Curious George, and enjoyed the toys Shelley had borrowed from her mother just for this occasion. They even threw a little birthday party with a cake for Liam, had gifts for the boys (authentic Rugby shirts), and other treats, including a huge chocolate bunny that Evan managed to almost completely devour before we noticed. The look on his face when we caught him was priceless. Unlike the smeared mess on his jeans.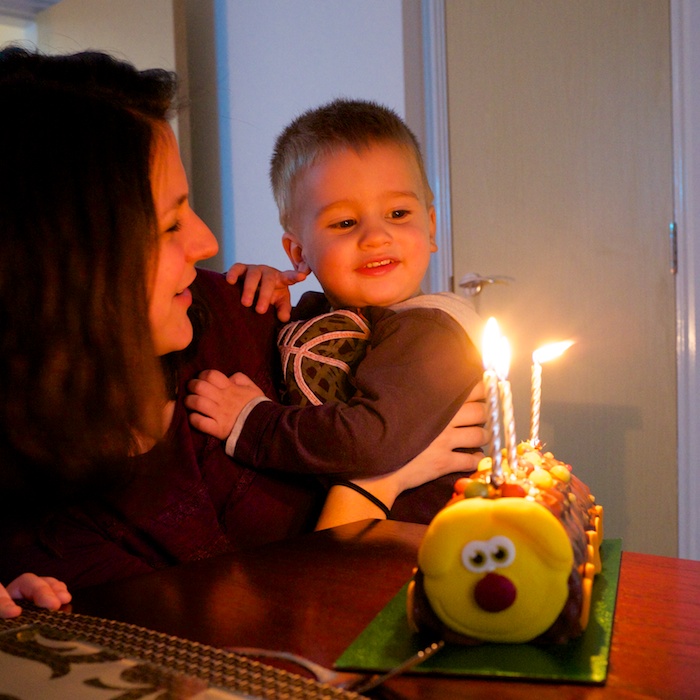 The only bummer today was that I started feeling under the weather around midday, and by 10pm had a full-on head/sinus cold raging. I held it in the best I could, and settled in as late as I could manage into the most restless night of sleep in the most comfortable of beds.
And so it goes.