Walking Tour of Lauterbrunnen
Written by Jack on April 13, 2014
63° F

Jen and the boys still needed some rest to get over their bugs. Another day of sleeping and enjoying the view from the chalet. For them.

I, however, decided to grab my camera and hoof it all over Lauterbrunnen to explore. The only challenge I encountered was my inability to put down the camera down long enough to enjoy the fresh air and chat with a few locals and tourists alike.

Lauterbrunnen is a truly stunning location. Homes and chalets follow the main road and rolling green hills through town and into the valley basin, nestled right in between two sheer cliffs that frame the rest of the alps a mile or two behind. Chalets are peppered up the impossibly steep slopes for as far as the grass climbs. Cows with large bells and sheep graze here and there, quietly.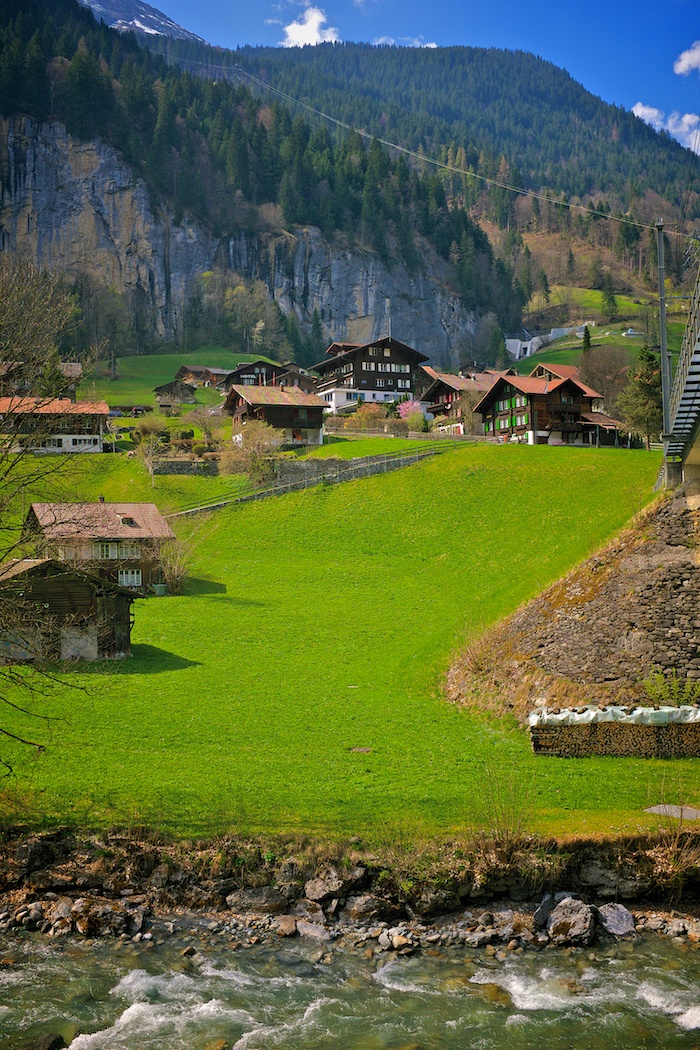 A proud church with a bell tower sounds briefly on the quarter hour, solidly on the hour, and with much gusto at noon. The bells echo through the valley and off the walls, and not to be poetic, but the sound really lifts your heart. It's everything you might picture in a storybook village. Except a castle I suppose. But there are some of those nearby too.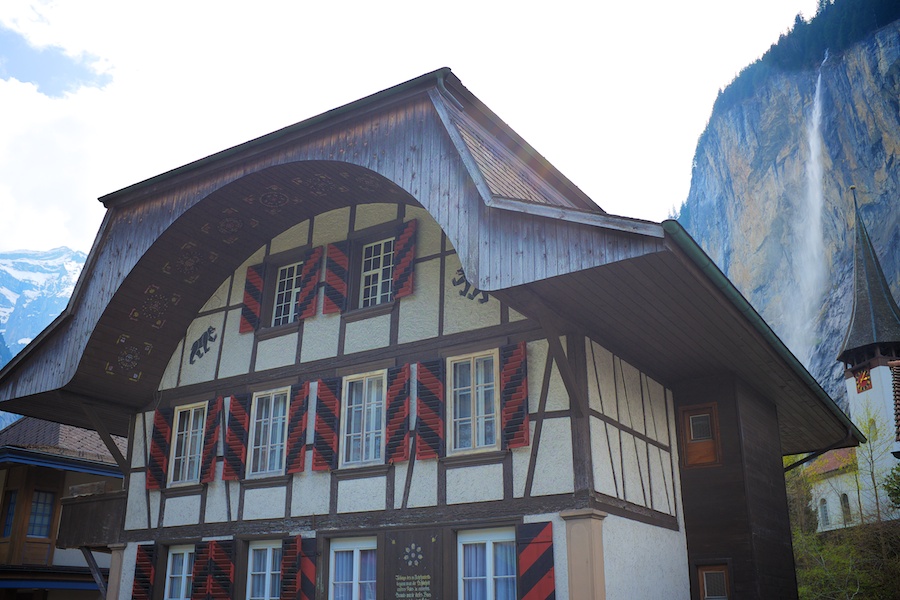 The Swiss chalets all share a number of common traits and bits of architecture, not to mention color. It appears that there are 3 allowed colors for shutters: Red, Yellow, and Green. There's a uniformity to the village's appearance that impresses, and yet each building is unique in its own way. It's absolutely inspiring.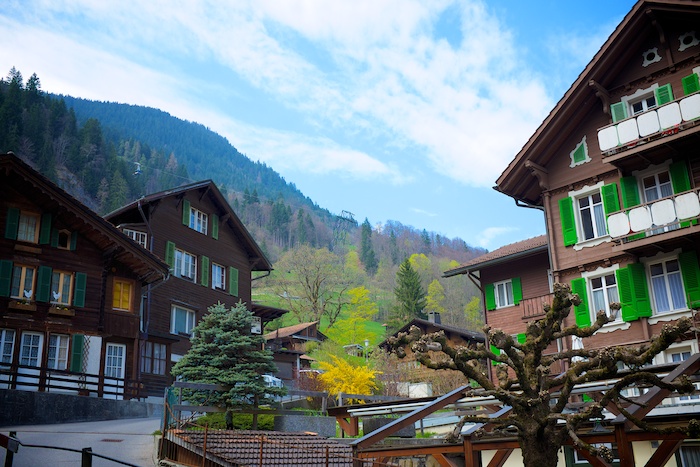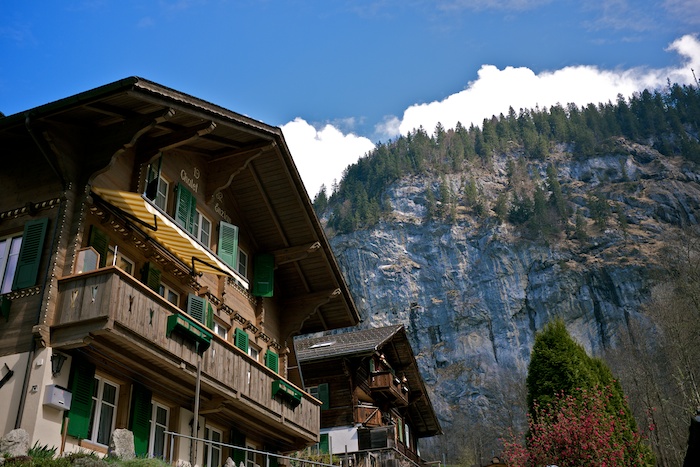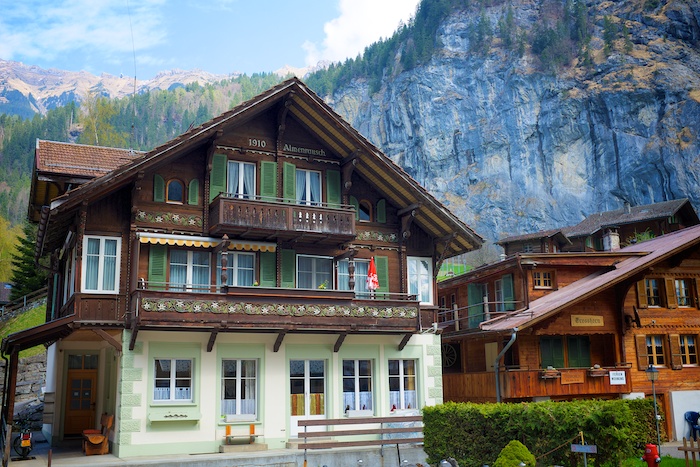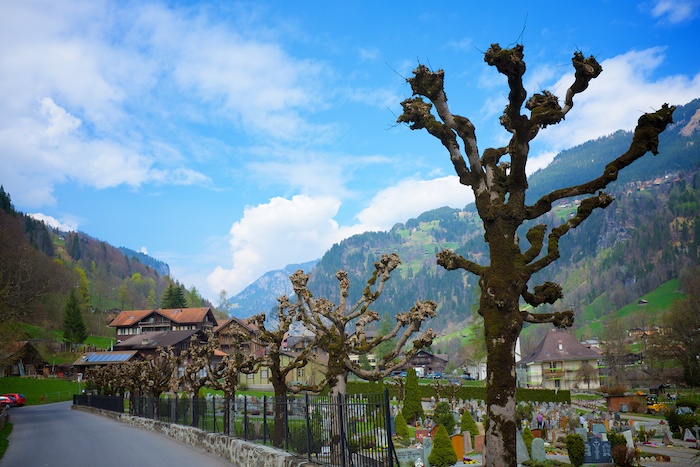 Switzerland is a quiet country, by law. There are numerous regulations about sound, playing musical instruments, leaving a tv or radio on with the windows open, and other things that, at first glace (as an American) seem quite ridiculous. But after a few days where the only sound you hear are the waterfalls and the church bells ringing through the valley, it starts to grow on you in a good way. My mind is more at peace than unsual (though part of that is the disconnect from Twitter. Nothing happens all day really because we're 6 to 9 hours ahead of the US.). I will miss the calm when we move on.