The Gear
Written by Jack on March 4, 2014
9° F

Traveling with 2 young boys for a whole month, mostly on trains and public tranist of one form or another, demands we pack light. Add to that the goal of being mostly disconnected and simply enjoying ourselves as a family while exploring the world, and our gear needs to be very minimal. I'm a minimalist deep down, so it's been a little fun trying to plan just how little we can "survive" with.
No camera bag.
I've been shooting Canon DLSRs for a while now and I love them. However, I've made the difficult decision to leave all my gear at home. No lenses, filters, or flashes. No intervalometer, tripod, or battery grip. I decided I want to live in the moment, capture only the very best shots with minimal time involvement, and otherwise enjoy my time.
Enter the Fujifilm X100S. It's a small, mirrorless camera with a fixed 22mm lens, and it takes crystal clear photos. I mean, crystal clear.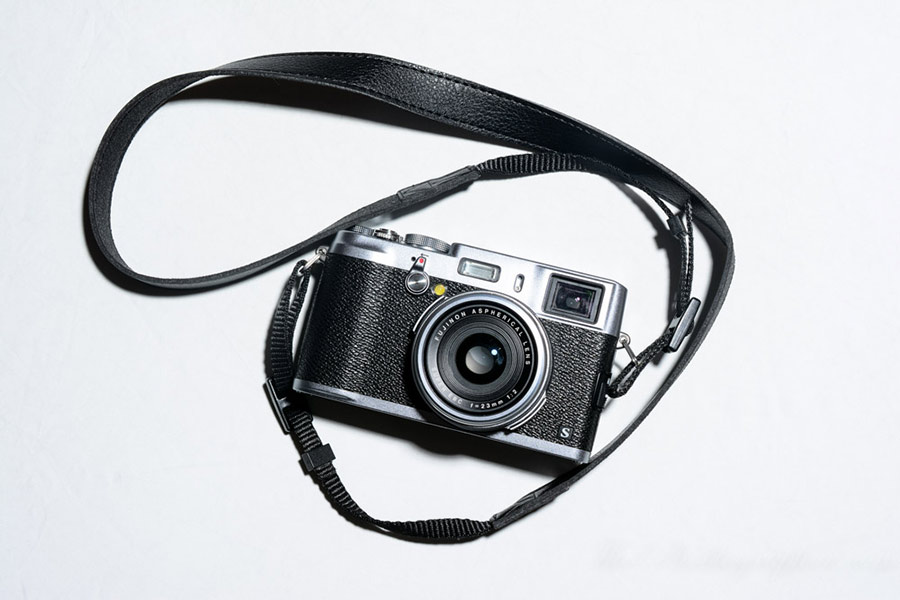 My only hesitation on picking one of these up is that they're a bit "all the rage" at the moment, but often that's for a good reason. I've been taking some photos over the past month or so getting used to the camera. You can check out a few highlights on a Flickr set I threw up there.
I'm also bringing a 64gb SD card, a few extra batteries, and the smallest GorillaPod to help taking a family portrait or low-light shot a bit easier.
No camcorder.
This is a bit easier to let go, but my Canon 7D is such a great video recording device that I'm pretty sure I'll be bummed about an opportunity lost or two. Video takes so much time though, I just don't want to sacrifice it. Our iPhones will do just fine.
4 Outfits Each
Yeah, this is going to be the toughest part. No doubt about it, we always overpack in the clothes department, and I refuse to haul anything through London, over the Alps, and up the stairs of Positano that we don't absolutely require. So that's it. 4 outfits. I'll probably opt for less pants and more shirts personally. But that's just me. We'll wash everything every few days. It'll be fine.
2 iPads, 2 iPhones
This is a must. We have 2 little boys with us and Curious George, Temple Run, and Ninja Turtles Rooftop Run will buy us a lot of peace and quiet. I have an iPad 3rd Generation, and am picking up an iPad Mini Retina to replace our much older iPad 2 (the battery life alone makes this a no-brainer).
I still need to figure out the best way to go for cellular and/or data for the month, so if you have any suggestions I'm all ears.
One 5000mAh Power Bank
I toyed with getting a higher capacity portable charger, but at 4.7oz, we'll barely notice this is there. At this size and weight it will go from something we leave at the room to something we keep with us. It can be used to charge both of our iPhones from empty 2 or 3 times, give a full charge to an iPad, or power anything else USB. Great for an emergency or a crying child. $20 — sold.
International Power Adapters
Type C and Type G adapters should cover the areas we're traveling in. We're not bringing any electronics that aren't dual/universal voltage, so we only need the outlet adapters. They're a couple bucks for a whole pile on Amazon. Also, my wife is leaving her flat iron behind because it's only single voltage (110V), so we'll probably need to pick up a 220V model in the UK somewhere. Jen deserves pretty things. Like her hair.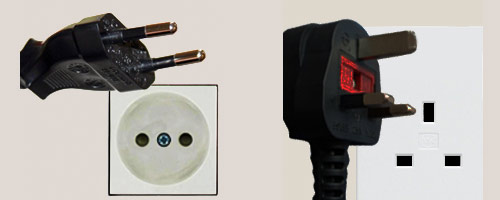 Did I miss anything vital? It's possible I just forgot to include it, but feel free to hit the comments and give recommendations. It's not too late!