Pizza Day
Written by Jack on April 24, 2014
70° F

We took today "off" and stayed at Montalbino today. After two days of city-schleppin' we felt the boys earned some kid-style rest and relaxation. In other words: hours of running around, jumping on the trampoline, and climbing on/over/under/around the playground. We even joined 'em.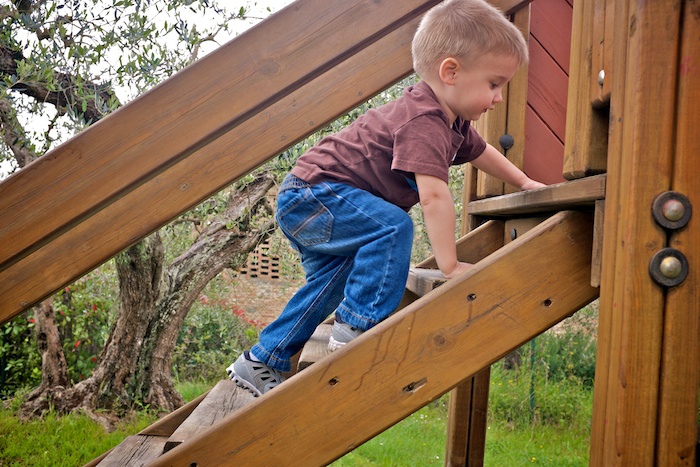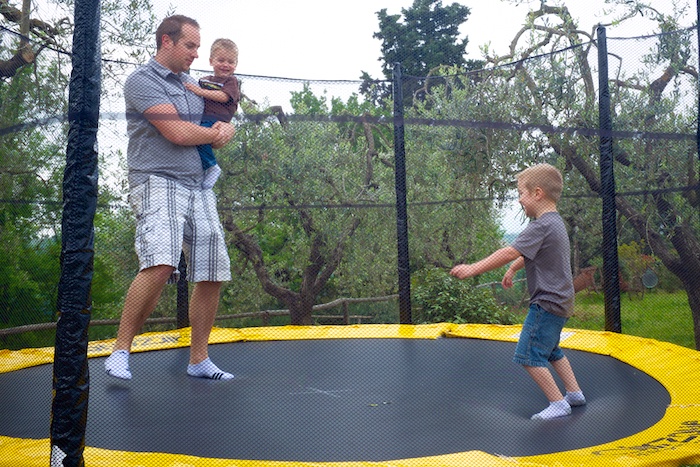 Evan hit the pool again, essentially opting to do whatever "his girlfriends" were doing. The family below us in the apartments were from the Netherlands and had two girls a few years older than our boys. Evan must have had a crush on them because he simply had to know what they were up to all the time. "Where are my girls?" It didn't matter that they could barely talk given the language barrier, they all had fun. I left the camera upstairs for most of the day. Time to stop cataloging and just switch off.
The Kids Pizza Bake
Every week the agriturismo has a hands-on pizza making session for the kids, which we had been looking forward to (cautiously, hoping the boys would actually participate). To our delight, they jumped right in with little fuss. At least a dozen kids of ranging ages gathered around several marble table tops set outside next to the restaurant's wood fire oven. The agriturismo's owner and head chef showed how to shape and roll their own dough, swirl the sauce with a ladle, and top with cheese and meats.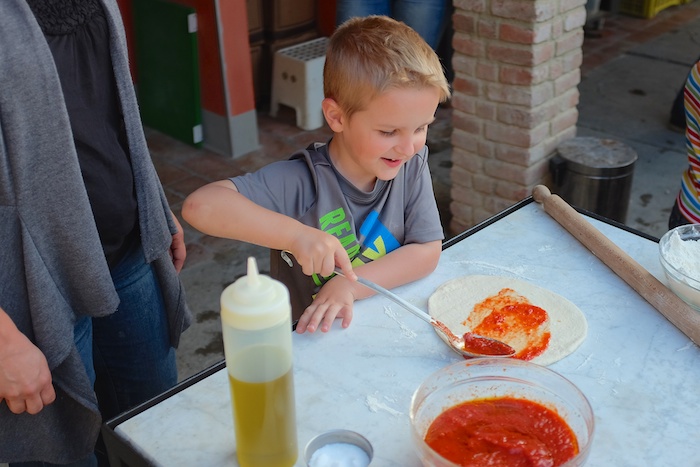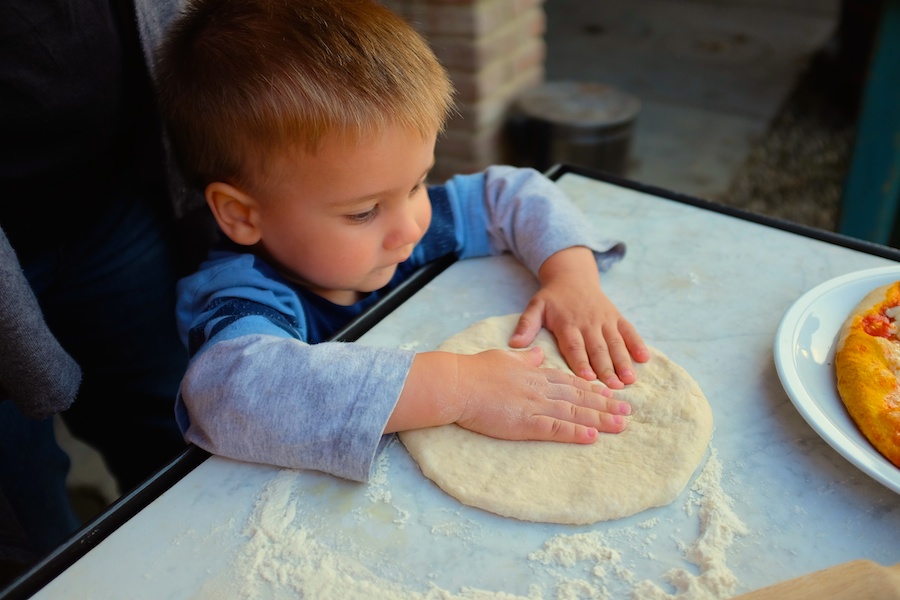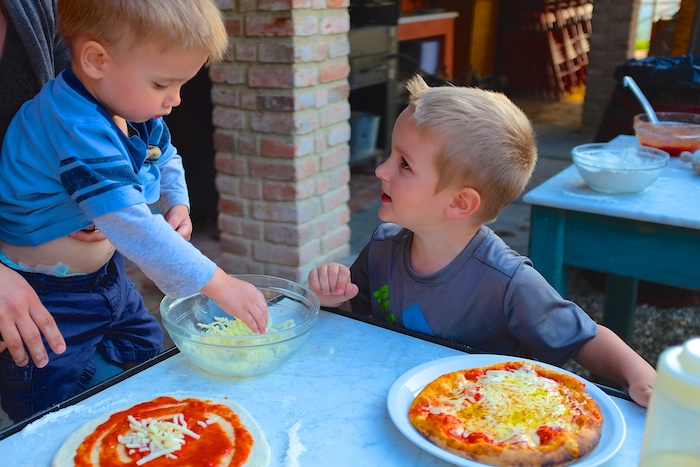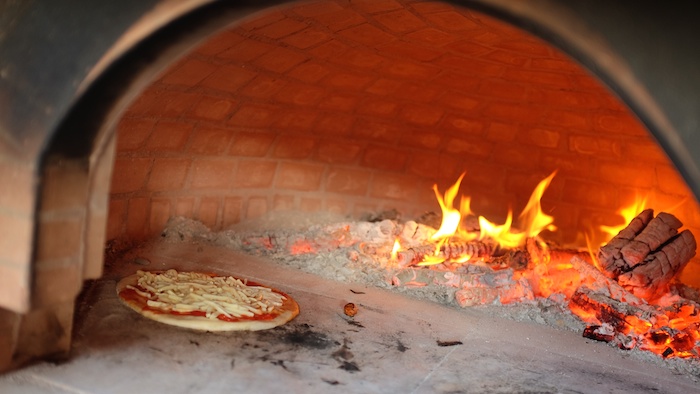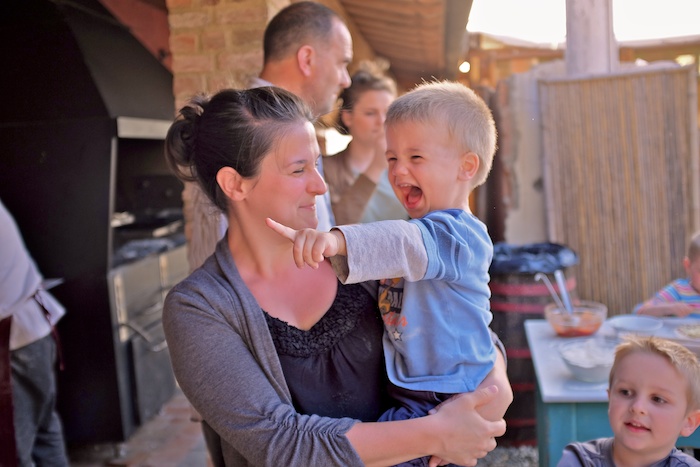 The proud parents, myself included, stood back a few steps and fired away with our cameras as the sun set behind the hills of Tuscany.