The Journey to Positano
Written by Jen on April 26, 2014
62° F

We were very sad to say "arrivederci" to Tuscany this morning. It was such a peaceful and relaxing time, such a kid-friendly place, and we couldn't have been more happy with our agriturismo.

We were dreading another travel day. Although very excited to see the Amalfi coast, we're approaching travel burnout. Packing our belongings up again and hauling them about is getting pretty old. But our itinerary is set and we had some Mediterranean life to discover! One last decadent buffet breakfast, complete with fresh cappuccino, and off we went, casting a longing farewell to the rolling hills as we drove north to Florence.

Evan happened to notice a few of school crossing signs along the way, and decided to inform us what they meant.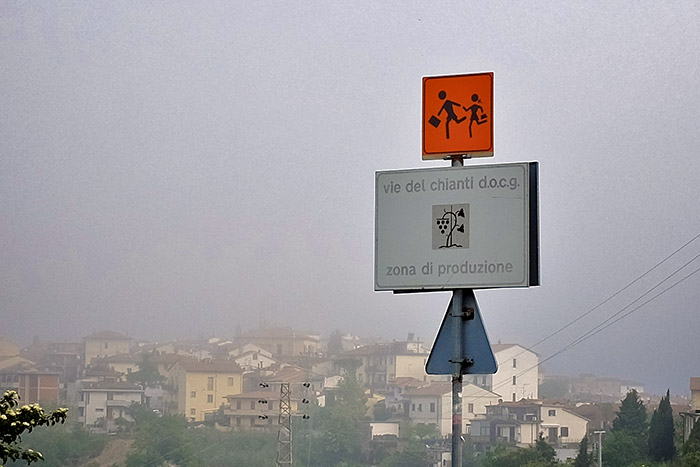 "Those are kids, a boy and a girl and they're bringing a letter of mail and a package quick quick quick to the post office before it closed!"
After dropping off our Fiat 500L and short taxi ride to the train station, we hopped onto our second high speed train of the trip. 185mph for 3 hours does wonders and we were soon in Naples.
Following the advice of many travel blogs and forums we had booked a taxi transfer to Positano ahead of time and were SO glad that we did! Even though the heavens opened a river of rain for the first time on our trip (any previous precipitation had only been light showers or drizzles), we enjoyed our conversation with the driver as he pointed out what we could still see with the limited visibility. The convenience of getting dropped off right at the door of your villa in the middle of a torrential downpour in a completely vertical town goes was priceless!
After getting settled in, finding outlets to charge our various electronics, and finding a wifi connection, Jack set out for our usual move-in grocery list of cereal, milk, eggs, bread, yogurt and bananas. What a guy. 318 steps down and again back up with grocery bags in the rain! We could see the shop from our place, but it was quite a workout to actually get there!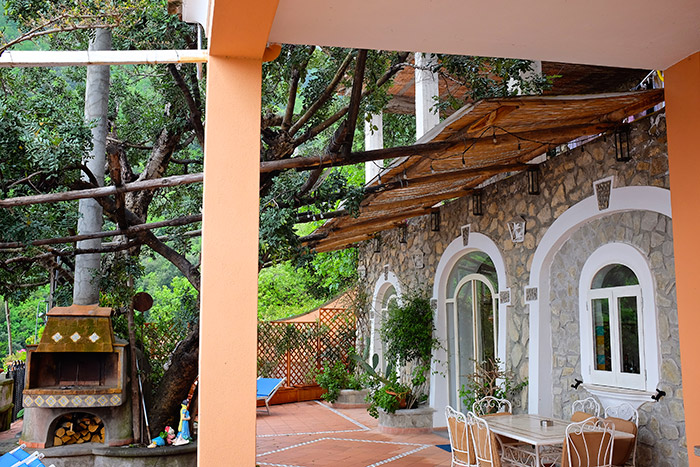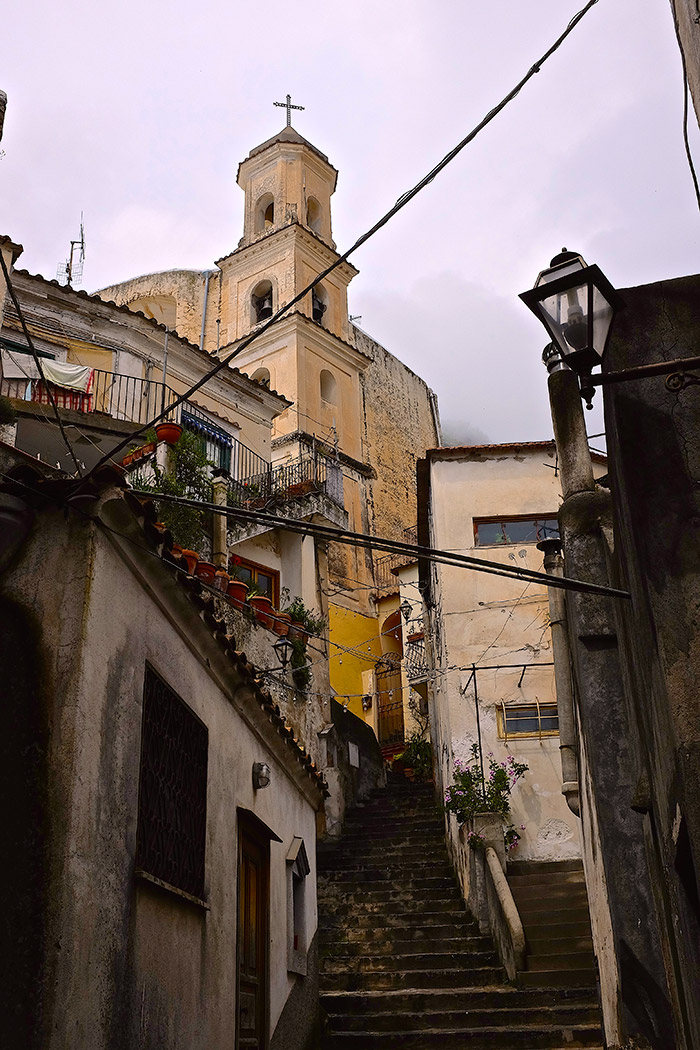 We relaxed until dinner time and then hiked the road (fortunately only 30 steps to the road) at Da Costatino. We crossed our fingers and hoped it was open before 7:30pm! Relief. No reservations required and they were open! The restaurant had beautiful views of the craggy cliffs, staggered buildings of ever color cascading down the hill, and the expansive Mediterranean Sea.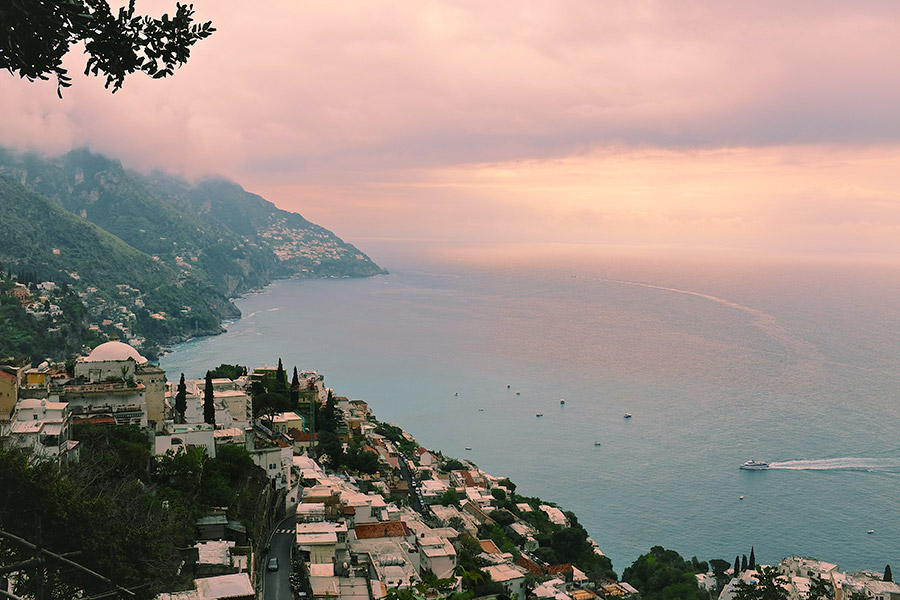 As we ate, the rain stopped and the sun even poked through! The food was amazing – a mixed antipasti of cured meats, cheeses, olives, marinated mushrooms, and bruschetta, followed by seafood risotto. The staff was very friendly and fawned over the boys. The mood was made complete by both English and Italian versions of Frank Sinatra classics! "When the moon hits your eye like a big pizza pie, it's amore." Finally, some stereotypical Italy!
Hopefully better weather will head our way tomorrow!