London Zoo
Written by Jen on April 9, 2014
65° F

We started the day at a leisurely pace, to give Jack a little break while fighting off a sinus infection. The boys had been such troopers with all the travel that we wanted to give them a day all to themselves to enjoy. So off we headed for the London Zoo. We walked to the London Bridge Station, which is the closest Tube stop at 15 minutes away. After our experience the previous day with the stroller and stairs (and not really being as cheap an option as you'd expect at £18), we decided to just bite the bullet and get a cab (£27). We're so glad we chose this mode of transportation. For one, we got to be above ground and see London! What amazing history and beautiful buildings, sculptures, and parks it has! For another, we had some great conversation with our cab driver. 3 of our cab drivers in our time there were native Londoners, which was pretty amazing as apparently it's very rare to meet someone from London in London these days!

We arrived at the zoo around 11am and got in the long line (queue) for tickets. Our time in the UK synced up with the local Easter school break (two weeks… lucky kids!), but once inside, the crowd wasn't even noticeable. The zoo proved spacious and well designed to handle capacity.

We started with the reptile house, in honor of Harry Potter of course, and took our time strolling past the windows of various snakes, lizards, turtles, frogs, and even a Philippine crocodile. Evan was fascinated with each enclosure and Liam yelled "seeek!" (snake) at each window with great excitement.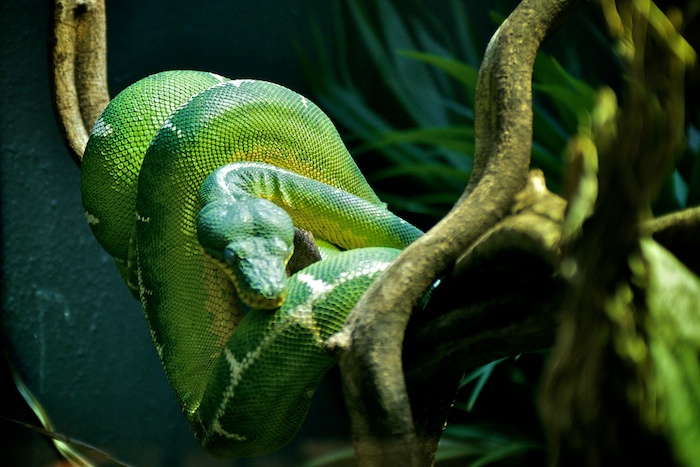 On to the Gorilla Kingdom and we enjoyed many different kinds of monkeys, from small capuchins to the humongous male gorilla that freaked me out every time it made eye contact!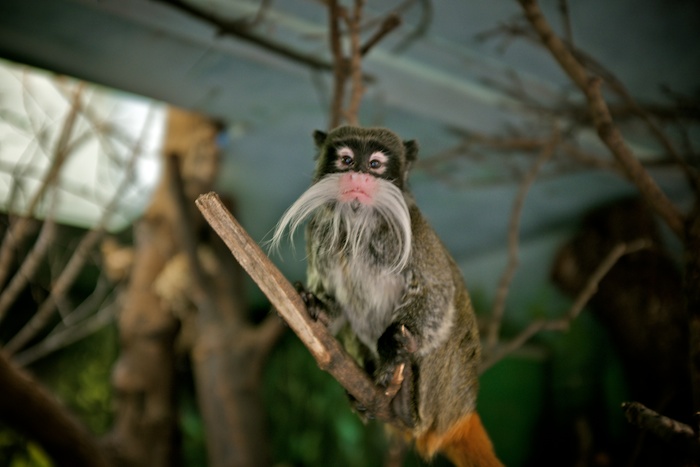 Evan was set on finding the lions and boy did we get a show when we did! Right as we were walking out from a cafe for lunch, we faced the the male lion from the paddock, directly in front of us, standing proudly on his perch looking over a series of moats and fences, letting out a series of roars like he was putting on the 1pm show. As soon as I got my phone out to record it he stopped, plopping down suddenly for a nap. Oh well!
There was a walk-through enclosure for some of the smaller monkeys, which was an interesting experience. I counted at least 10 very friendly little ones. The boys thought it was great, but I felt a bit like I was in the arena of Catching Fire at times!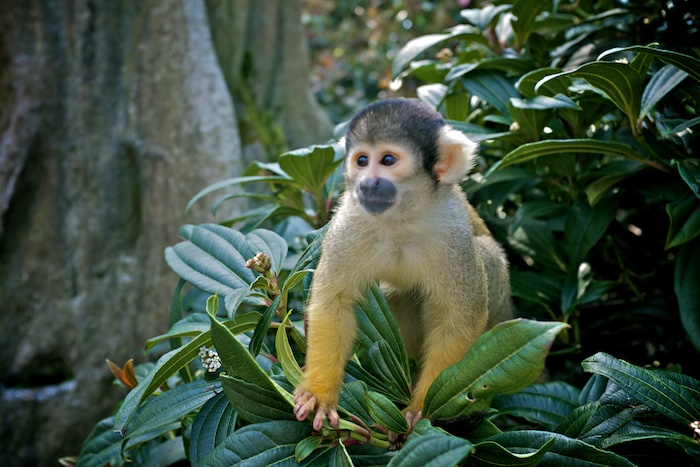 We meandered through the Tiger Territory, Penguin Beach, Into Africa, Bugs, Rainforest Life, Night Life and the Outback. At this point, little legs (and big legs) were getting pretty tired and it was almost 4pm. We took a break in front of the wallabies and ostriches basking in the sun. This was when Evan decided it would be funny to look at Jack and I and say "You're not my mom and dad! You're bad guys." Not sure where that came from. but thankfully we weren't detained for questioning! (Side note, this wasn't the last time on the trip he pulled that gem out) We felt we had accomplished enough of the zoo to call it day and started our trek back out to the city.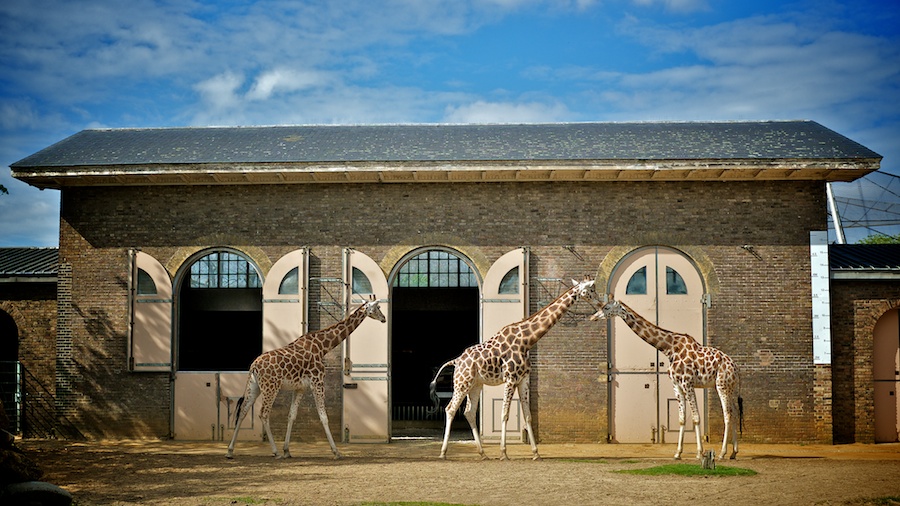 We headed out the exit and behold right in front of us was the gorgeous Regent's Park. We headed down the Broad Walk (which was awesome because we didn't have to corral Evan away from traffic). After coming to a road crossing we spotted a pretty epic looking garden on the park map, Queen Mary's Gardens, and off we went. I'm so glad we did. We probably spent 45 minutes just relaxing on a bench overlooking a pond surrounded by weeping willows, flowering trees, and green grasses. We played a bunch of rounds of "I spy" with Evan while Liam napped in the stroller.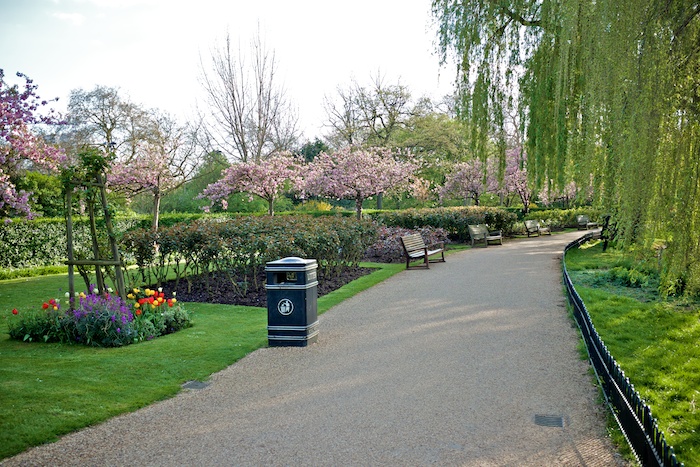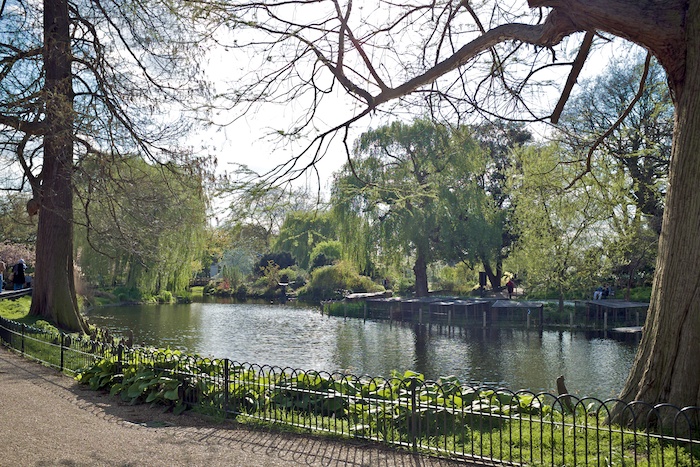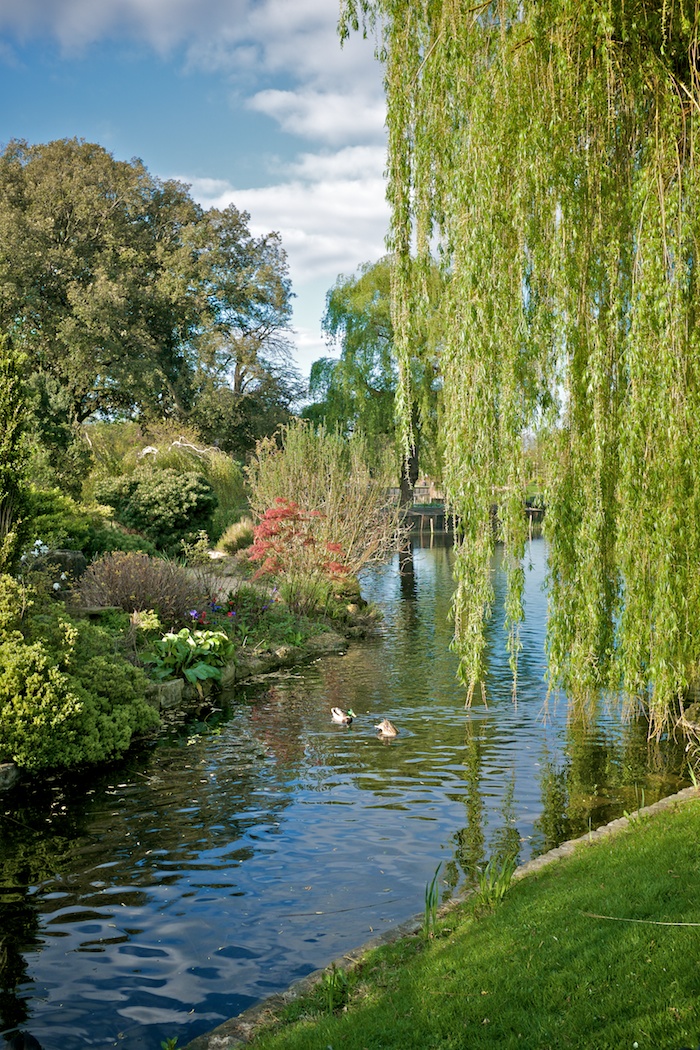 As our bellies started grumbling, we decided to hunt out a place for dinner, hoping for a fun and kid friendly pub. We assumed this would be an easy task, so close to the London Zoo. Well, every pub we came across had a roaring happy hour crowd out front, having their post-work pints. Not very kid friendly. After a frustrating hunt for a dinner place, we settled on a cute Italian corner restaurant Sergios. Delicious food, and excellent service: the wait staff were so friendly, fawning over the boys!
We caught a cab back to the hotel and saw a bit more of London as the sun was going down. What a beautiful city!