Under the Tuscan Sun
Written by Jen on April 20, 2014
71° F

We awoke to a cloudless and perfectly sunny morning on Lake Como…of course on the day we leave! Our train wasn't until 10:37, which afforded us just enough time to snap some good weather pictures and soak up some sun before embarking upon our journey to Tuscany. Today's travels promised us fewer transfers than our last travel day, and the tickets were already booked. All the ingredients for an enjoyable trip!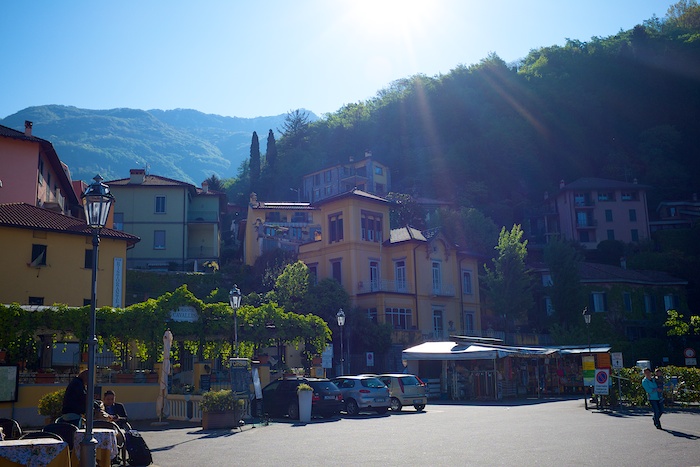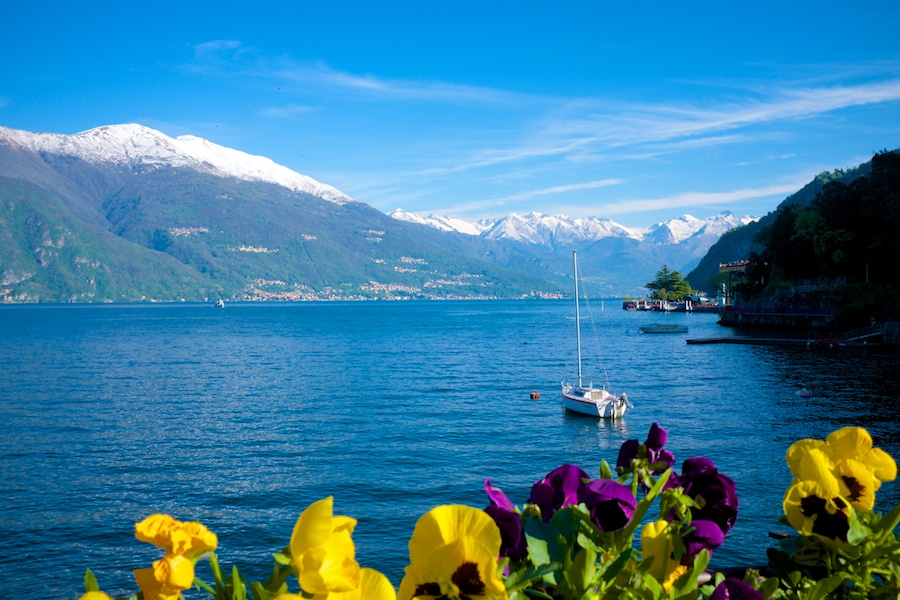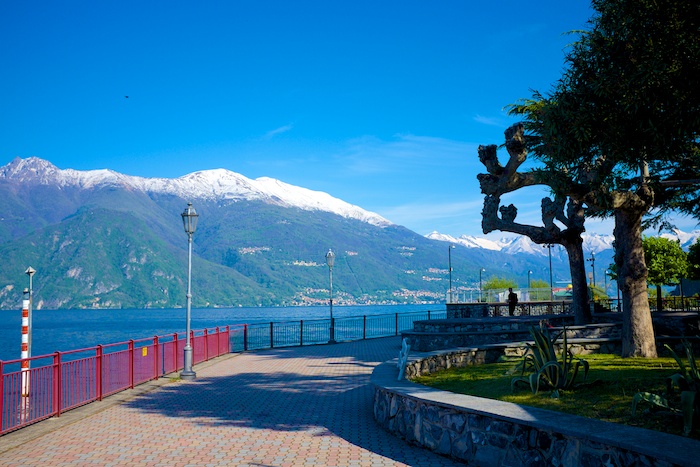 The Traveling Part
We just had to look at each other and laugh on our trip from Varenna to Milan Central. It was a Regionale train (read "not top-of-the-line"), and the doors between the cars kept swinging open letting in the noise and clatter of the rails. The bathroom was directly across the aisle from us and that door kept swinging open as well. We even got to see an older Italian woman pee briefly. For joy! Half of the door was covered in contact paper. On the positive side, the (lack of) leg room worked out because we're traveling with little boys who don't need it! I hope I don't sound like a snooty traveler because it really was more amusing than annoying! Quite the contrast to the Swiss Railway system.
Our Milan » Florence train was a whole other story. For some reason when I was booking the tickets a while back, the cheapest option was Business class. What a nice change of pace! Reclining leather seats, a beverage and snack service, power outlets, power window shades, all the leg room you could ever ask for, and 290 kph speeds! It's the only time on this trip we'll have the luxury so we made sure to savor it!
Our travels were on Easter Sunday, and as many things were closed for the holiday we had to book our rental car from the nearby airport rather than the train station. We caught the bus to the airport and the airport shuttle to the rental car depot and (much later than sooner) we were finally on the road in our very own (for the next 7 days) arrest-me-red (inside and out) Fiat 500L. We tapped our destination address into the GPS and off we were, quickly away from the city and into the rolling hills of Tuscany.
Tuscany!
It's completely surreal being here. Jack and I just kept looking at each other and "er-mer-gershing". This is the place of postcards, movies, and works of art! It's even what we've (I've) based our home decor style on, as well as the home of our favorite cuisine. And we're here. In the middle of it.
It was a perfect partly-cloudy day in the 70's as we pulled in to the Agriturismo Montalbino. Much of Tuscany consists of working farms producing wine, olive oil, and cured meats. The government subsidizes these farms if they offer lodging, so nearly all of them (at least it seemed so as I researched places to stay) offer self-catering apartments or B&B-style rooms, with many different degrees of offered amenities. I had quite a wish list while I was looking for a place, and Montalbino seemed to offer nearly everything, so we splurged and booked the 4 bedroom unit. It was all they had left!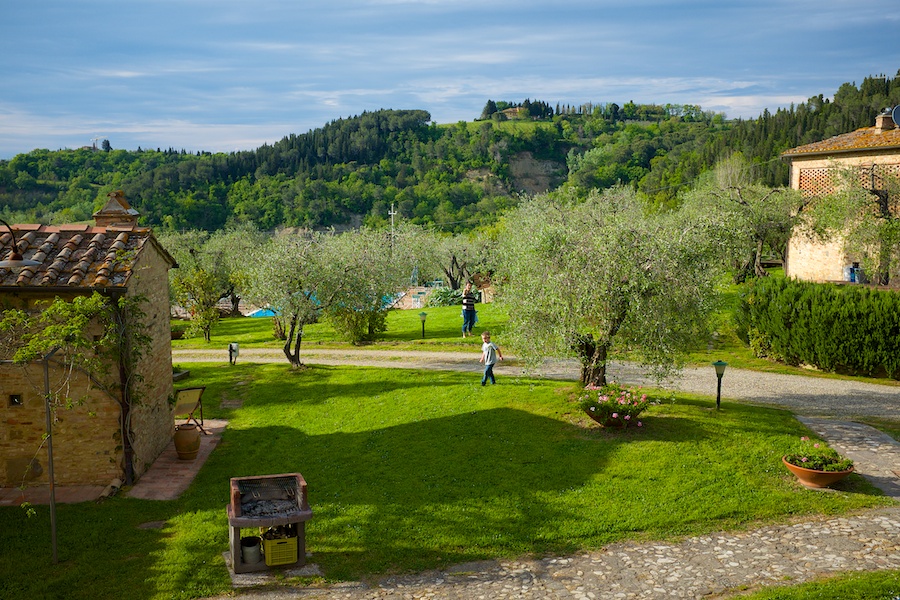 I'm so glad we did. It's set right in the middle of every picture of Tuscany you've ever seen, with amazing 360 degree views of rolling hills and surrounding farms. The apartment is very rustic (in a good way!), the location is central to the cities and towns we hope to visit. There are several playgrounds scattered around the grounds for the boys, as well as farm animals, archery, hiking trails, and even an on-site restaurant. It seemed like such a kid-friendly place on the website, which is what sold me on it. And it payed off.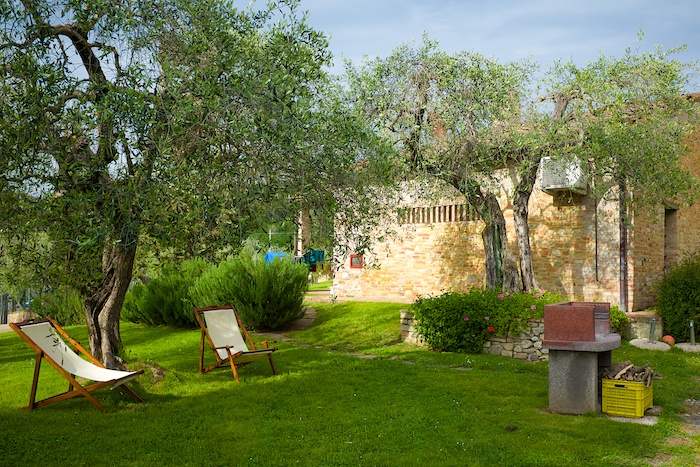 We probably didn't arrive at the most convenient of times — late afternoon on Easter Sunday — but our itinerary didn't have much flexibility in it by the time we got around to booking this part. The restaurant (which is the first building you see on your right as you pull onto the grounds) was in the middle of catering to 250 Easter Sunday guests! We were able to flag down the assistance of the owners' son, who showed us to the apartment and informed us that we could have dinner anytime at the restaurant. Phew! We were hungry and weary travelers, and the local markets were closed for the holidays for the next two days (Easter Monday is an observed holiday in Europe).
After we unpacked the car and let the boys burn off some steam on the playground (in and among the big Italian family reunion), we headed into the restaurant around 5:30. They were just getting started cleaning up after the massive meal and weren't ready to start dinner yet. We were told to come back around 7:30. *gulp*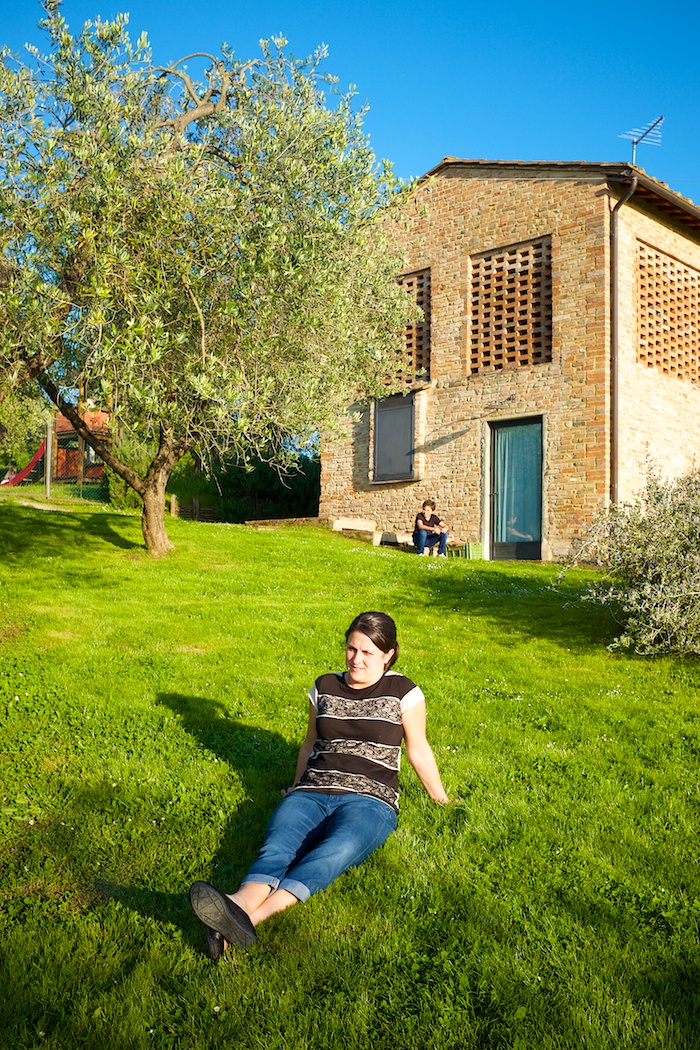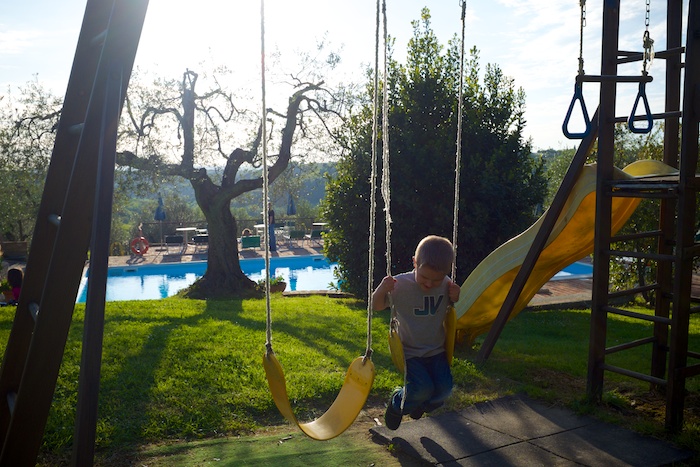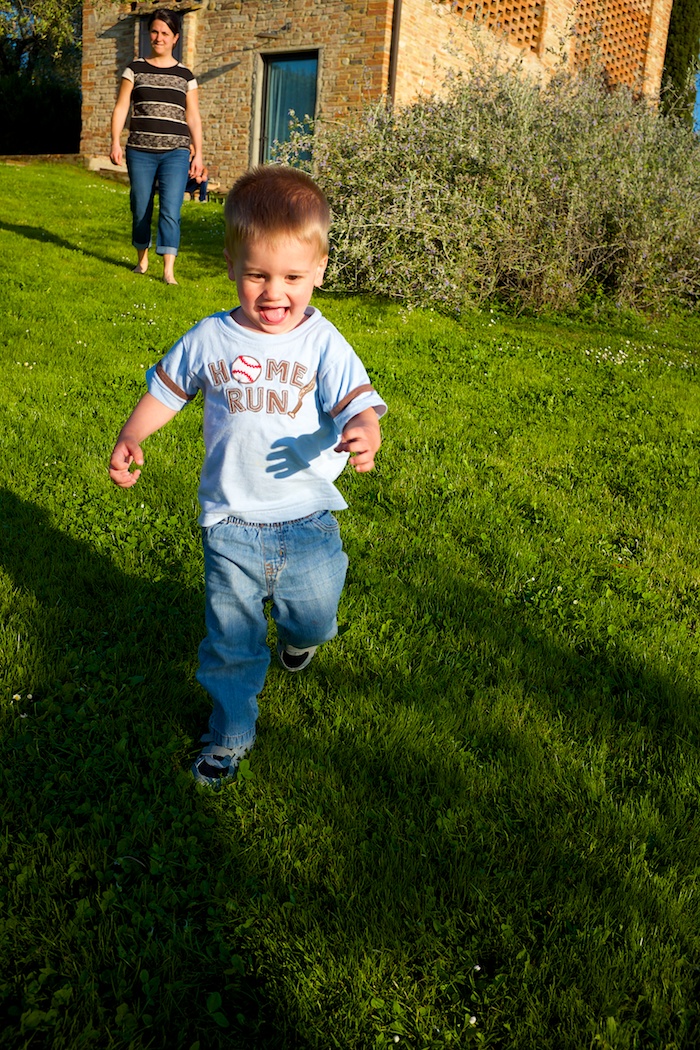 We had a bag of microwave popcorn and a few scoops of peanut butter that survived the day's journey, so that held us at bay. But just barely. We've noticed that Italy starts dinner considerably later than we usually do at home. We usually eat around 5:30 - 6:00, but most restaurants here don't seem to open until 6:30 at the absolute earliest. Curious. Another adjustment.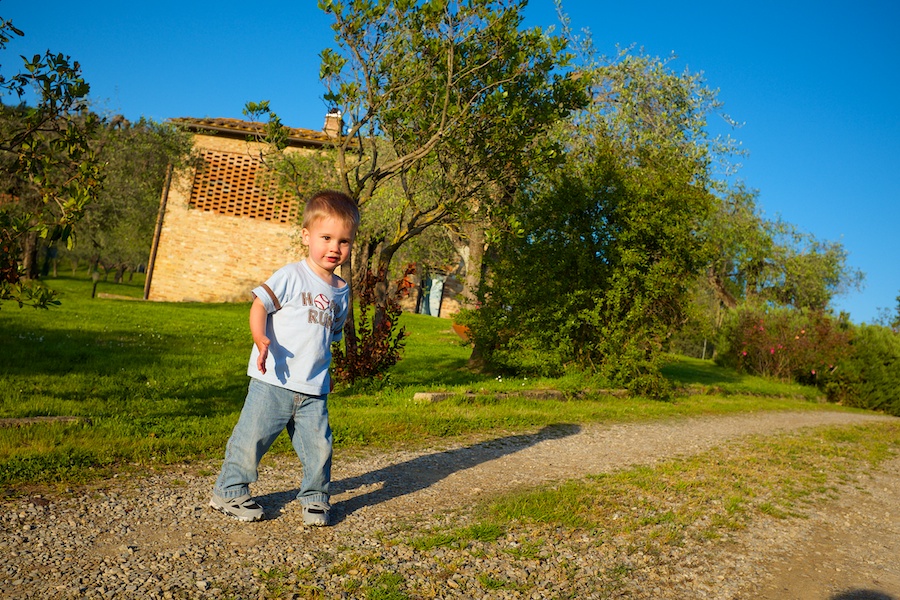 We had a delightful dinner as the sun set over the hills and villas, and we feasted like kings and queens, since the boys seemed to have their fill with the popcorn and peanut butter. Jack and I finish off their dinners too, with much gusto.